A High Court in the Nigerian capital of Abuja on Thursday heard that an accused, Veronica Onyegbula, cashed 303 cheques in the name of the Director Police Pension Office.
A witness, Mr Julius Adebulu, an Internal Auditor at the Police Pension Office, told Justice Husseini Baba-Yusuf, that the cheques were drawn in the names of Uzoma Attang and Onyegbula.
The EFCC had on April 10, arraigned Uzoma Attang, Esai Dangabar, Atiku Kigo, Ahmed Wada, Onyegbula, Sani Zira and Christian Madubuke, over their involvement in the police pension scam.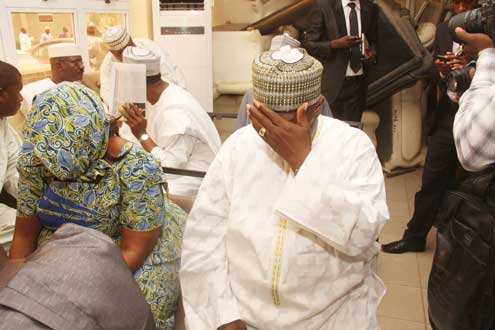 They took their pleas on an amended 20-count charge that borders on criminal breach of trust, which contravened 315 of the Penal Code.
Led in evidence by Mr Rotimi Jacobs, the Counsel to EFCC, Adebulu alleged that the cheques were drawn in the range of 500,000 to 4.9 million.
He told the court that before September 2009, the Police Pension Office made payments in forms of cheques and cash in the names of retirees who provided Letters of Identification.
After listening to the testimony, Baba-Yusuf adjourned the case to 25 October for continuation of hearing.