The 9th edition of the Next Movie Star Reality Show with the themd 'A Call to Stardom' is ready to entertain viewers once again. The show, which will run for 30 days, had produced celebrities like Annie Macauley, Tonto Dikeh, Uti Nwachukwu, Karen Igho and many others in its previous editions. P.M NEWS Entertainment Café presents the contestants that made it to the Next Movie Star academy after the nationwide auditions:
•EZE AMAH JUDITH:
She is a 21-year old ravishing fair complexioned lady from Ihiala, Anambra State.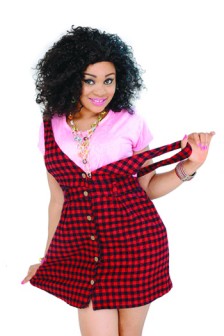 Judith is fluent in four different languages, and loves acting, singing, baking and travelling.
She is from a family of six, hardworking and industrious, and is hoping to be the next big thing in the Nigerian movie and African entertainment industry in the near future.
•OLA ADEBOLU:
Ola is a big, bold and beautiful lady studying Theatre Arts at the University of Port Harcourt, Rivers State, Nigeria. She was born in Lagos State.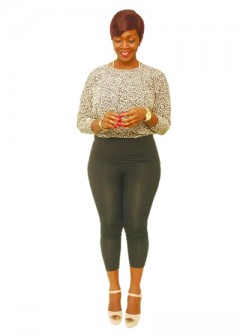 This 23-year old's world revolves around acting as she has been involved in a lot of stage plays in and out of school. Her confidence stands her out and her ability to be spontaneous is also a special attribute that should make her one of the favourites.
Ola loves dancing, singing and writing.
• BOLAJI OGUNMOLA:
This snazzy and highly endowed beauty hails from Oyo State, Nigeria.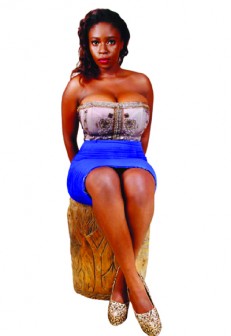 She holds an OND in Computer Science and a Diploma in Acting from the Royal Arts Academy.
Bolaji, who has been acting since she was very young, says "I'm passionate about the art and motion picture industry as a whole." She loves reading, acting and travelling.
•FEYISEKEMI AYOMIPOSI: 
At first sight, Feyisekemi will pass as a Mummy's girl, but this 19-year old cutie from Ondo State is a bundle of talents rolled in one.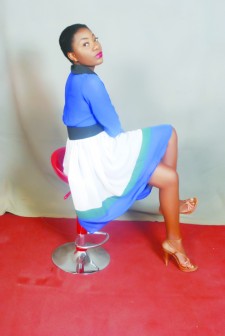 A member of her church drama group, Feyisekemi is an intelligent young lady who speaks different languages including French.
She is a final year student of Ekiti State University, studying French.
She loves acting, singing and dancing and hopes to make her mark in the Next Movie Star Africa 2013.
•UWANMA ODEFA:
Uwanma is a good example of an independent woman. This 31-year old indigene of Ebonyi State and former Change Manager of a multinational company followed her passion and her dream and dumped the white collar job for acting.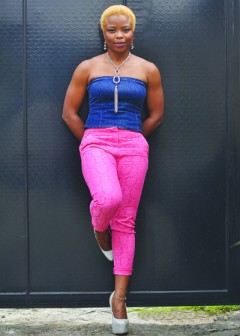 Uwanma is an unassuming person and a goal getter who loves to do weird things. She has passion for power bikes and martial arts.
She has featured in a lot of stage plays and TV soaps, one of which is The Johnsons, an MNET production.
•DA-COSTA OLASUBOMI: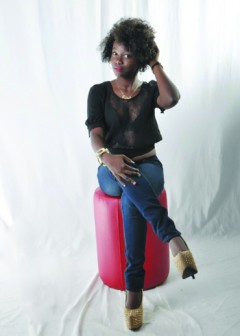 Da-Costa is a perfect representation of the old maxim that says big things come in little packages.
This versatile, smart and intelligent 20-year old hails from Lagos State, and is currently studying Theatre Arts at the University of Lagos. She loves dancing and talking.
Zika is an epitome of beauty with a smile that can melt the hardest of hearts. This 20-year old head turner is a student of the University of Lagos studying History and Strategic Studies. She loves honesty and frowns at dishonesty. Zika is from Enugu State.
•IDIAKHOA EHICHOYA GAMEL: 
At six foot plus, Gamel (23) is every woman's dream man. He is tall, handsome and loves the good things of life.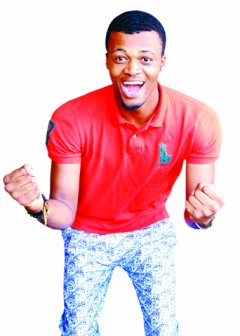 This very social, friendly, fun and spontaneous hunk also loves basketball, reading and meeting people.
Idiakhoa Ehichoya Gamel hails from Edo Sate and has a Degree in Computer Engineering and Graphic Designing.
•IMOH EMMANUEL CHIMEZIE: 
Popularly known as Chimex, Emmanuel is an epitome of swag and intelligence.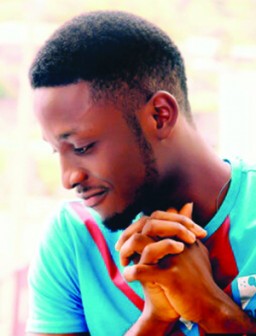 Emmanuel believes in the pursuit of dreams, loves having fun and is a goal getter who believes nothing is impossible in life. He hopes to use his God given talent and persona to rule the Nigerian and African entertainment industry, using the Next Movie Star platform.
This 21-year old from Imo State loves swimming, travelling and meeting people.
• MOSES GIDEON:
Moses Gideon is a 23-year old hunk from Kwara State who loves acting, reading and meeting people.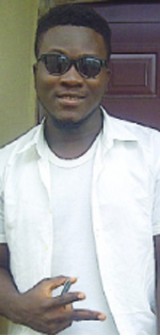 Moses, who describes himself as a typical church boy, has featured in numerous stage plays and has been acting from a very tender age.
He loves hanging out with friends and watching movies.
•TONIA BASSEY HENSHAW: 
Tonia Bassey Henshaw is a 24 years old graduate of Theatre Arts at the University of Port Harcourt.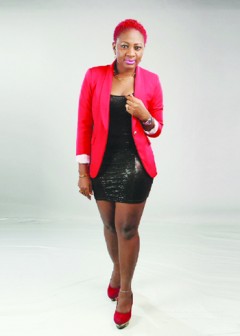 Tonia, who is the last of two siblings from Cross River State, Nigeria, is bold, outspoken and entertaining in every sense of the word.
She has acted on stage, loves partying and hanging out with friends. She also loves dancing, swimming and travelling.
• IFEAYIN JAMES:
Ifeayin James, who hails from Abia State, is a 24 years old graduate of Accountancy.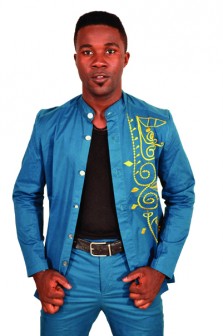 The highly talented and intelligent guy loves acting and writing. He believes that his time has come hit stardom.
Ifeayin's energy stands him out and according to him, "I seek to offer my audience and indeed Africa heart-stopping performance in the Next Movie Star Africa 2013."
He also loves designing and travelling.
—Bayo Adetu