Keeping to its virtues of Consistency, Accessibility, Reliability and Efficiency, CARE, digital terrestrial pay-TV operator, GOtv, has rewarded 17 vendors during its monthly loyalty scheme held recently in Lagos. The lucky vendors, who are at the bottom of the company's three-category value chain, which include super dealers and retailers, received branded GOtv tricycles, generators, and refrigerators for their outstanding performances between June and September.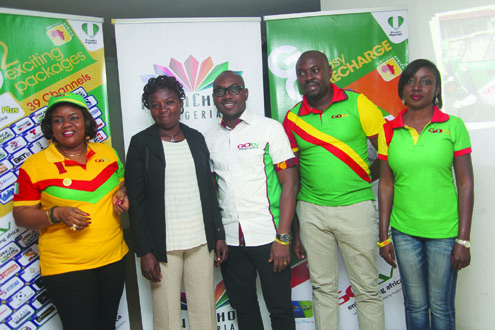 The scheme, designed to empower entrepreneurs and reward the lowest level of the GOtv value chain, is determined by the number of points each vendor acquires based on decoders sold. Launched on 28 May, in five cities, the exercise has been extended to seven more cities across Nigeria due to the soaring popularity of GOtv as a premium entertainment platform.
Elizabeth Amkpa, GOtv General Manager, explained that the vendors were rewarded for their consistency and abiding faith in the company and having being built on local partnership.  "Our vendors are an important channel in the GOtv value chain. We are excited to see the progress you have made, from purchasing as little as five decoders when you started to over a hundred units at the minimum currently. By your efforts, potential subscribers all around the cities in which GOtv signals are live can easily access GOtv and enjoy exciting quality digital entertainment and we are appreciative of your support,", Amkpa said.
The vendors, Ismaila Sulaimon Ayinde of Segabiz Nigeria Enterprises, Bolanle Adegbenro of Ofemina Concept were given branded tricycles, popularly called Keke.
—Folarin Ademosun

Load more