Nestle Nigeria Plc, with third quarter net profit rising by over N1.7billion, has declared an interim dividend of N1.50($0.01) to its shareholders.
In a letter by the company secretary B.B. Ayeku to the Nigerian Stock Exchange, the company's board approved the payment of the interim dividend to all shareholders on the company's register by 22 November. The payout will cost N1.188 billion.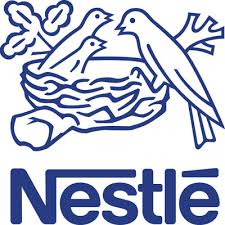 Nestle last year also paid an interim dividend of the same amount to stakeholders.
In its third quarter result, Nestle reported a rise in revenue from N85. billion last year to N95.4billion. Gross profit also rose from N35.5 billion to N41.67 billion and net profit from N15.3 billion to N17.1 billion.
The third quarter result shows that the jewel stock on Nigeria's stock exchange is just N4billion shy from beating the N21 billion net profit recorded for the whole of 2012.
The improved performance saw the company's stock soar 4.66 percent to a new record high on Thursday.
The stock climbed 49 naira per share to close at 1,103.55 naira on 111,751 units traded, helping lift the all-share index up 0.67 percent to 37,622 points.
In early trading Friday, the stock gained an additional N28, trading at N1,128.76.
The company, which is majority owned by Swiss food firm Nestle SA, has surged more than 50 percent since the start of this year, on low volumes, to become the most expensive stock on the bourse on a per share basis.
The Shares gained 57 percent in 2012.

Load more