The NYSC said 2,200 corps members posted to Borno and Gombe states, in northern Nigeria for the 2013 batch 'C' service year would undergo their orientation course in Gombe State.
Mr Teryima Manaseh, Gombe State NYSC Coordinator, disclosed this in an interview with the News Agency of Nigeria (NAN) in Gombe on Monday. He said out of the 2,200 corps members, 1,600 would be for Gombe State while 600 were posted to Borno but would attend their orientation in Gombe, beginning from Nov. 5.
"Well, this particular camp is going to be a joint orientation course. Borno corps members are being posted together with corps members posted to Gombe State for the orientation course.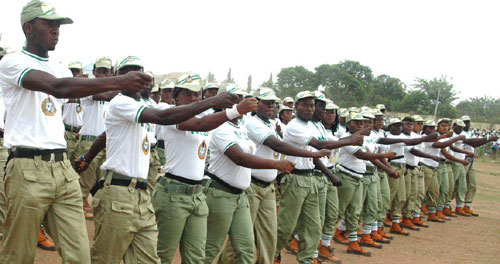 "We have about 1, 600 corps members posted to Gombe State and slightly over 600 corps members posted to Borno," he said.
He said all arrangements had been made for the orientation which would take place at the Malam-Sidi permanent orientation camp, in Kwami Local Government Area of the state.
According to him, the camp officials are already at the camp.
He said that the camp would be opened from Nov. 5 for the corps members to commence registration.
Manasseh said that, as part of efforts to ensure a successful orientation, security agencies and road transport unions in the state had been informed while people were sensitised to welcome the corps members.
"With the coming of corps members, all what we expect is for the people to be receptive and to welcome the corps members as they come," he said.
He appealed to the corps members to accept their posting to Gombe and to report to the camp, adding that every security measure had been taken to protect them and to ensure a successful service in the state