Ayorinde Oluokun/Abuja
The National Working Committee of Nigeria ruling Peoples Pemocratic Party (PDP) on Monday suspended four leading members of a faction of the party opposed to the main faction led by Alhaji Bamanga Tukur in a move believed to be capable of deepening the crisis rocking the self styled biggest party in Africa.
As announced by Olisah Metuh, spokesperson of the main PDP in Abuja those suspended include Abubakar Baraje, the national chairman of the factional PDP, Sam Sam Jaja, the Deputy National Secretary of the new PDP, Olagunsoye Oyinlola, former Governor and Secretary of the new PDP and a former Jigawa State Senator, Ibrahim Kazaure.
Metuh said the suspended members have been asked to report to the party's disciplinary committee. He also said other members of the party have been advised not to associate with the suspended men.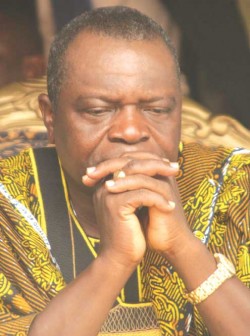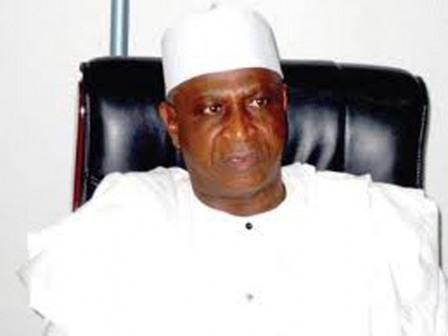 The four suspended officials broke away with seven governors and former Vice President Atiku Abubakar to form a parallel PDP structure out of dissatisfaction with the conduct of the special national convention of the party last August.
The seven aggrieved governors had complained that the convention planning committee schemed them and their supporters out of the election and voting process at the event.
Oyinlola who was elected National Secretary of PDP at the party's convention held in March 2011 had earlier been kicked out of office following a court ruling which declared that he was not validly nominated by the South West chapter of the party. Last week, the Appeal Court ordered that he should be reinstated, an order the Tukur PDP said it would challenge at the Supreme Court.
Jaja, a loyalist of Governor Rotimi Amaechi, one of the aggrieved seven governors who was also elected as deputy national secretary of PDP at the same March 2011 convention, resigned alongside others members of PDP NWC following declaration by the Independent National Electoral Commission that their election was not conducted according to the party's constitution.
He was one of those the aggrieved Governors said were unfairly screened out of participation in the convention. While efforts have been on to bring the rebellious PDP members back to the fold, a Federal High Court based in Abuja had declared the new PDP as the faction is being referred to as illegal.
However, it was believed that today's suspension of the four party chieftains was a reaction to a ruling of Court of Appeal which ordered the national leadership of PDP to allow the former Governor return as the National Secretary of PDP.
The group of seven, G7 Governors had at the end of their meeting early on Monday morning indicated that Oyinlola will resume duties at Wadata plaza, Abuja national secretariat of PDP.
The suspension, it is believed is a tactical move by the Tukur led NWC to avoid the implementation of the order of Court of Appeal.
The party had earlier today beefed up security around its national secretariat to stop any attempt by Oyinlola to resume office.