Governor Peter Obi of the eastern Nigerian state of Anambra on Tuesday distributed 22,500 laptops and 1,400 printers worth N2.65 billion to secondary schools in the state.
The governor, who presented the items to the schools and cheques to the partnering companies, said the state government had also procured 520 transformers for distribution to schools in the 177 communities in the state.
"It is our commitment on ICT in secondary schools to improve learning in the state.
"What we are doing here today with educational instruments is the biggest the world over,'' he said.
The governor said the laptops had in-built national curriculum in all the subjects and had internet connectivity.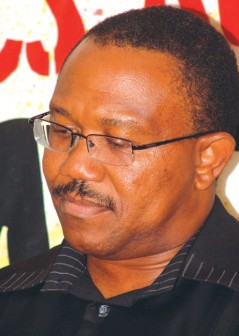 "This programme will help our teachers to integrate ICT into their teaching and learning practices,'' he said.
Mrs Uju Okeke, the Commissioner for Education, said it would help to enhance education through ICT.
She said that a consortium of five partners had worked together to achieve the laudable objectives for the connectivity and education package.
"It is a complete technology education solution connecting students, teachers, employers and local communities through leading edge technical skill development,'' she said.