Seun Bisuga/ Anambra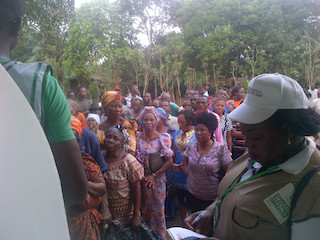 Inadequate INEC materials have stalled accreditation in some parts of Anambra particularly at Abobu Nnewichi, Nnewi.
Over 500 registered voters have been unable to get accreditation because of INEC's inadequate material. Many voters could not find their names on the INEC list and were denied accreditation.
At St Paul's Catholic Church Nnewichi over 300 voters were stranded. The presiding officer told PM News that the materials and personnel were inadequate but she assured that the situation was under control.
At Oireagbu Polling Unit, Nnewichi, voters complain that their numbers were missing from the list. The bitter voters described the accreditation process as shameful.
Many voters were agitated as voting will commence by 12 noon. Voters who have not been accredited before 12 midday will not be allowed to vote.