Femi Adi/ Kaduna
Kidnapped sixty three year old French engineer, Francis Collomp, who was abducted over eleven months ago escaped from the den of his kidnappers at Dan Magaji, Zaria,Kaduna State in Northern Nigeria.
Kaduna Police Commissioner, Femi Adenaike, who briefed newsmen today said the kidnapped man was able to escape unhurt Saturday from the den of his abductors.
Adenaike did not confirm whether there was a military raid or assault where he was kept.
"The French National ran away from the den of Kidnappers and ran to Dan Magaji Police station," Adenaike said.
P.M.News learnt that after Collomp ran away from the den, he flagged a motor-cycle down and asked to be taken to the nearest police station, which happens to be Dan Magaji police station, about 25 kilometres away from the university town of Zaria.
Collomp was first kidnapped in Rimi village in Katsina State last year and immediately transferred to Kano, where he spent nine months before he was again moved to Zaria before he finally escaped.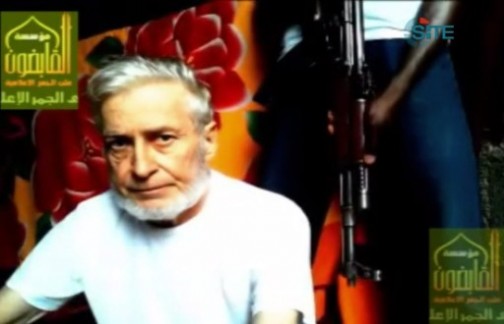 Though Adenaike disclosed that no ransom was paid before he escaped , the police has deployed a team of armed policemen to comb Dan Magaji villag
Adenaike urged the public to help the police with useful information that will lead to tracking down criminals such as Kidnappers and armed robbers.
Collomp would be released to the French embassy officials today in Abuja, the Nigerian capital.
Collomp was kidnapped on December 19, 2012 by around 30 armed men who attacked the residence of French firm Vergnet, the company for which he is working, in the state of Katsina in northern Nigeria on the border with Niger.
The kidnapping was claimed by Nigerian radical Islamist group Ansaru, which has links to extremist group Boko Haram.
Meanwhile, President Francois Hollande of France has expressed thanks to Nigerian authorities for helping to secure the release of Collomp.
"The president greets with joy the release of our compatriot Francis Collomp," the statement read.
"France had never ceased to make every effort to achieve this happy outcome. The president expresses all of his gratitude to Nigerian authorities, with whom France worked in close cooperation, for their decisive action," Hollande said.
"This long-awaited news does not make us forget our seven compatriots who are still being held in Syria, in Mali and in Nigeria. France will continue to work tirelessly for their release."
The statement said Hollande, who arrived in Israel on Sunday for a three-day visit, had asked Foreign Minister Laurent Fabius to make his way immediately to Nigeria to receive Collomp.
Collomp's brother Denis said the news was "a great relief" for his family.
"I heard this from the president himself, who called me from his plane as he was leaving for Israel," Denis Collomp told AFP.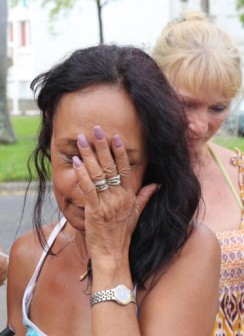 "I don't have any other details…. I wasn't expecting this at all, especially as Ansaru has never freed a hostage," he said.
News of his release came amid an emotional roller coaster in France over foreign hostages, with the release of four prominent captives late last month followed by the kidnapping of a Roman Catholic priest in Cameroon last week.
The four hostages were released and flew home from Niger on October 30 after more than three years in captivity.
They had been kidnapped by Al-Qaeda in the Islamic Maghreb (AQIM) in northern Niger in 2010 and were released amid reports a ransom of at least 20 million euros ($27 million) had been paid.
Two weeks later, armed men abducted 42-year-old priest Georges Vandenbeusch from his parish in northern Cameroon, with French officials saying he was "most likely" taken to Nigeria.
A source in Boko Haram on Friday told AFP it was holding the priest and had taken him in an operation coordinated with Ansaru.
Ansaru in late September released a video of Collomp reading a statement with an unidentified person holding a weapon in the background.
Parts of his short statement were not clear, but he could be heard calling for his "safe release."
Ansaru is considered by some to be a breakaway faction of Boko Haram, Nigeria's more prominent Islamist group which has waged a deadly insurgency since 2009.