ZARIA(AFP) – Zaria, in northern Nigeria, has not been known as an Islamist stronghold but revelations that a French engineer was kept hostage there by militants before dramatically escaping have shocked locals.
Francis Collomp managed to flee on Saturday while his captors were praying, walking four to five kilometres (2.5 to three miles) before flagging down a motorcycle taxi that took him to a nearby police station.
Police said the 63-year-old, who was abducted at gunpoint in Katsina state last December, had been held for nine months in the city of Kano then brought to Zaria, 163 km away by road to the southwest, two months ago.
"We find it quite frightening that a high-profile hostage like this could be brought into this area and kept for two months without anyone ever knowing," said Sadiq Mahmud, who lives in the quiet Danmagaji neighbourhood of Zaria.
Student Bello Lemu, 28, described the news as a "rude shock" and expressed concern that the historic city had apparently been infiltrated by an active cell of militants from the banned group Ansaru.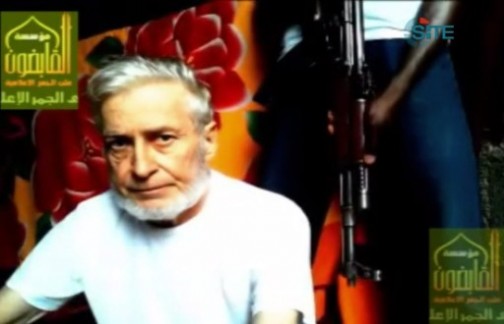 "I still find it hard to believe we have Islamist insurgents around us. It is worrisome," he told AFP.
Zaria, which is home to some 400,000 people and predominantly Muslim, developed as a city in the 15th century and is one of the oldest in northern Nigeria, priding itself on a reputation as a centre for Islamic and Western scholarship.
In the fortified old part of the city, traditional mud houses and mazes of alleyways can still be seen, contrasting with the more modern suburbs beyond.
Religious violence between Muslims and minority Christians in the city has occasionally flared but not to the same extent or intensity as elsewhere in the north, where emergency rule has been imposed in three states.
In June last year, bomb blasts ripped through two churches, killing several worshippers and injuring many others in attacks claimed by the banned Islamist group Boko Haram, of which Ansaru is an offshoot.
Three months later, Nigerian troops raided what they said was a Boko Haram hideout in the Gaskiya area of the city. Two militant fighters were killed in a gun battle while arms and explosives were later recovered.
Danmagaji is about six kilometres from Gaskiya and on the northern fringes of the city.
Collomp's account of his escape, as revealed by police and the former hostage's brother in France, suggests that he was held outside Zaria itself.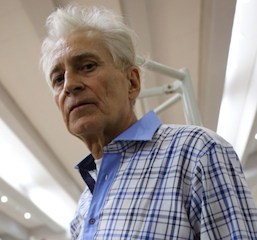 "No-one in this area saw the Frenchman on the day he escaped. We have been asking ourselves if anyone saw him and the answer has always been, 'No'," said Mahmud outside his furniture shop.
One reason could be that the residential neighbourhood, home to civil servants and business people, is always deserted at night and locals stay indoors, he added.
Muntari Kwarbai, who also lives in the area, added: "If he (Collomp) trekked four kilometres to get a motorcycle, it means he was kept in another area and he only trekked to this neighbourhood where motorcycles are easy to find."
Police in Kaduna state have begun an investigation to track down the location where Collomp was held in both Zaria and the city of Kano.
"We are working on the information the French hostage could supply us to locate where he was held in both Zaria and Kano to get to his kidnappers," Kaduna state police spokesman Aminu Lawan told AFP.
But he refused to go into details, saying to do so could compromise their efforts.