Nigeria's Department of State Services said it uncovered a Boko Haram cell in the central Nigerian state of Kogi and arrested five persons, including a university teacher.
Miss Marilyn Ogar, the Deputy Director, Public Relations Department of State Services, claimed in Abuja that the suspects were allegedly plotting to launch violent attacks in Igalaland in Kogi.
She said the don, identified as Muhammed Yunus, taught Arabic and Islamic Studies at the Kogi state University, Ayingba.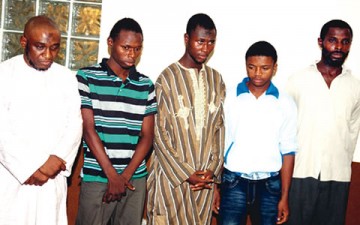 Ogar, who presented the suspects to newsmen, said that three of the suspects were arrested in a mosque in Zuba, FCT, while two others were arrested in Jos and Kogi respectively.
She said one of the suspects, the lecturer, was the spiritual leader and recruitment coordinator while others were head of operations/instructor, chief courier and foot soldiers in Kogi.
"We want to enjoin all Nigerians to be vigilant and continue to cooperate with security agencies through the provision of useful information of suspicious activities within their immediate environment.
"The war on terror is still on; this service, in collaboration with other security agencies, will not rest on their oars until we rid our society of criminality.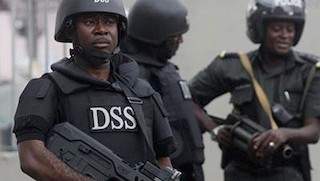 "We must all remember that we are not terrorists, we are Nigerians," she said.
Ogar urged parents, who sent their children for Islamic teaching after school, to be very careful of the people they chose as their teachers.
She said they should take time to investigate the teachings so as to ensure that their children were not being taught what the parents did not practise.
The lecturer, who was alleged to be the spiritual leader/recruitment coordinator of the group, denied knowing anything about the sect but admitted that he held several preaching sessions.
" I have never been a member of Boko Haram for one minute in my life, I even preach against them," he said.
Other members confessed to be members of the sect and that they were on their way for training in Maiduguri when they were arrested at Zuba.
One of the suspects said he joined the group in May and was employed by the sect on a salary of N50,000 per month.

Load more