No fewer than 10 of the 24 teams which registered for the junior category of the competition at the maiden 3×3 Lagos International Basketball Classics in Lagos were yesterday disqualified from the event.
The disqualified teams according to Gbade Olatona, the Technical Director, Lagos State Basketball Association (LSBBF) who is also the event's co-ordinator, are Warrior Academy, Hero team, Strong Tower, Zion team, Denver, Chaolin, College Heat, Raptors, Mustangs, and Deep Bond.
Olatona told P.M.NEWS Sports early today that the junior category of the basketball classics is meant for players under 17 years in secondary schools, but organisers were surprised to see that these teams presented players whose ages ranged between 18 and 20 while most of the players are in the university.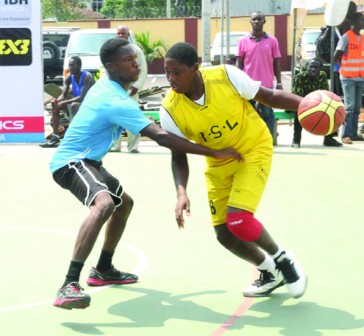 While speaking with the News Agency of Nigeria, Olatona noted the disqualification the teams was to ensure standard in the competition.
"We have our targets, and it is to develop the young ones according to their capabilities and their ranks. This is why we were strict on age cheats in the junior category.
"The teams which were screened out had brought players who were older than 17 years and this caused a lot of abnormalities," Olatona said.
The first edition of the 3×3 Lagos International Basketball Classics which dunked off yesterday is an innovation of three-on-three basketballers playing in a half court format from the regular five-a-side full court.
In some of the matches played in the junior category,  Deepbond Academy defeated DEL Academy 10-7, while Miami Rookies beat Fantastic Four 11-9. Also, Skymakers defeated Form-Three 7-4, while ISL Team A crushed Vectors 8-4.
In the senior category, Olatona said seven teams from across the country had registered while five teams from Republic of Benin were still being expected to participate in the competition.
He said teams from Togo, Cote d'Ivoire, Burkina Faso and Ghana, which were earlier billed for the tournament, backed out of the competition "due to reasons beyond their control."