The House of Representatives on Thursday mandated its Ad hoc Committee to investigate the volume and sales of crude oil by the NNPC between January and July 2013.
The committee would also ascertain the amount of money remitted into the federation account by the corporation during the periods under review.
The resolution followed a motion by Rep. Haruna Manu (PDP-Taraba), which was unanimously adopted.
Manu said that whereas, NNPC claimed to have remitted 20 billion dollars to the federation as crude oil sales from January to August, it only remitted seven billion dollars to government.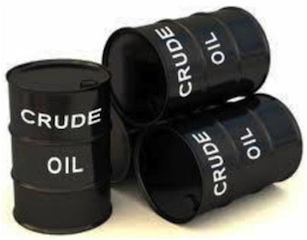 He said a document before him showed that the corporation generated 29 billion dollars between the periods under review and remitted only seven billion dollars to the Federation Account.
"All returns accruing to the NNPC from crude oil sales and such transactions in the oil sector are supposed to be remitted to the Federation Account in accordance with Section 162(1) of the constitution,'' he said.
Section 162 (1) states that the federation shall maintain a special account to be called 'the federation account.
It added that all revenues collected by the government of the federation shall be paid into such account.
The section, however, maintained an exception to the proceeds from the personal income tax of the personnel of the Armed forces and the Nigeria Police.
Others are; the ministry or department of government charged with the responsibility for foreign affairs and residents of the Federal Capital Territory''.
Manu noted that revenue derived from crude oil sales and other sundry operations by the NNPC in the oil sector were returns from property held by the government of the federation.
The legislator said that from September to date, no proper accounts had been rendered by the corporation or records kept to show the actual amount and volume of crude oil sales.
Rep. Solomon Adeola (APC-Lagos) said the shortfall in the remittances of NNPC had being for over seven years as contained in the Auditor-General of the Federation's query to the corporation.
He urged the committee to critically scrutinise the Joint Venture Agreement between the Federal Government and some oil companies.
Adeola also urged the committee to liase with the Committee on Public Accounts for information on crude oil sales and remittances by the corporation on the issue.
Rep. Samson Osagie (APC-Edo) said NNPC had over the years remained a "dark horse" when it concerned revenue remittance.
Rep. Ralph Igbokwe (PDP-Imo) said the proposed investigation would go a long way to help the house in passing the 2014 budget.
Rep. Saraki Adar (PDP-Katsina), who spoke against the motion, said that the reports of many investigations adopted by the house had yielded no results.
Rep. Warman Ogoriba (PDP-Bayelsa) urged the house to allow the Standing Committee of the house to handle the investigation instead of the ad hoc committee.