Observers of Nigeria's development trend will agree that the country is certainly sitting on a keg of gun powder which, if it explodes, will be catastrophic. It was recently reported by the National Bureau of Statistics that the unemployment rate in the country had risen to a frightening 23.90 per cent from the 21.1 per cent it stood in year 2010. Between 2007 and 2010, it averaged 14.6 per cent while in December, 2006, it was just 5.3 per cent.
This steadily rapid increase in unemployment rate points to the terrifying reality that the country is dangerously drifting. The National Population Commission, NPC, released a report on its website that the so-called Nigeria's recorded economic growth, as touted by the government economics experts, has not translated into job creation. According to the commission "figures from the National Bureau of Statistics clearly illustrated the deep challenges' in Nigeria's labour market, where the nation's rapid economic growth has not translated into effective job creation."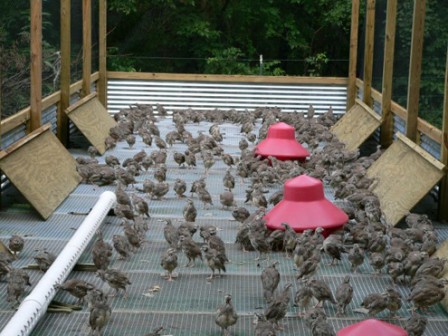 The Commission's analysis to buttress the above assertion reveals that an additional 1.5 million unemployment graduates were produced in 2010 while in 2011 additional unemployed persons generated were 2.1 million, and it has kept rising. As at the end of year 2011, the number of able-bodied men and women which make up the nation's labour force stood at 67,256,090 out of which only 51,224,115 persons were employed, leaving over 16 million people without work. And with the large scale job loss which occurred between 2012 and 2013 coupled with millions of fresh graduates churned out by tertiary institutions across the country within the two years, the likely unemployment figure now could trigger cardiac arrest if and when announced.
As a result of this sorry state, poverty in the country has grown lethal horns piercing the Nigerian populace to decimation. Presently more than 70 per cent of Nigerians are under excruciating poverty, leading to high mortality rate, especially, among malnourished children and pregnant women. Crime rate is increasing by the day and insecurity is gradually becoming the order of the day. Hence, there is palpable fear that if the ominous trend continues unarrested, it is a matter of time before the whole country is engulfed in a combustion of monumental destruction of life and property like is currently being visited on hapless dwellers of northern Nigeria by the deadly sect called Boko Haram.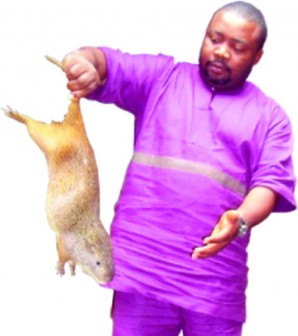 Therefore, concerned experts have started enlightening Nigerians both government and the governed on the imperative of feasible and viable job creation through agricultural engagements. Agricultural produce and activities were what were used to build Nigeria to an enviable height during the colonial and immediate post-colonial eras. We got it wrong when we suddenly jettisoned this gold mine after the discovery of crude oil. We stopped producing and became chronic importers of everything, including what we have in abundance. The result are over-dependence on importation, inflation, devaluation of the national currency, capital flight, food scarcity, high cost of living, abject poverty, high unemployment rate, etc.
To reverse this trend, however, and create employment for the teeming unemployed labour force, good management of the nation's resources and a return to the agricultural revolution that sustained us as a nation in the past is important. The solution lies in the youth coming to terms with the reality of paradigm shift from paid employment or white collar jobs, as it is popularly described, to self employment through small scale enterprises such as farming.
It is against this background that some discerning Nigerians jumped at an invitation for agric training/seminar by Jovana Farms Ltd, an agriculture based consultancy outfit. At the conference held on 31 October, 2013 at Mushin, Lagos State, participants were pleasantly surprised as the long-held notion of farming being capital intensive was convincingly dispelled, especially on animal farming. Unlike crop farming which requires availability of a large expanse of land, large scale labour and capital intensive equipment at commercial level, some money spinning animals could be farmed profitably on a small scale without necessity for land, large-scale equipment and additional labour. In fact, some could be reared right in one's backyard to successfully augment one's daily earnings.
As pragmatically demonstrated by the renowned agriculture expert, Prince Arinze Onebunne, the Chief Executive Officer of Jovana Farms, it is also capable of turning the unemployed to relatively comfortable small scale entrepreneurs with the potentiality of becoming successful big time employers of labour. Some edible and nutritious animals which meat hotels, restaurants, the elite and other health conscious people highly crave. The business of rearing grasscutter, rabbit, guinea pig, snail, poultry and even mushroom could be conveniently started with less than N100,000.
Participants at the seminar were taught the secrets of success in animal farming such that at the end of the programme, many of the participants left feeling highly fulfilled. Those of them who spoke with P.M.NEWS expressed happiness at having their dying hope rekindled in an ailing economy that is Nigeria's lot.
Mr. Ashidi James from Ibadan, Oyo State said "Had we this kind of information all these years, Nigeria wouldn't be in this mess. I came all the way from Ibadan because I missed the conferences that were held in Ibadan and Akure. This is the type of the thing we need to improve our situation in this country. Right now I am going to start grasscutter farming in addition to what I have already planned for my retirement. The seminar is an eye opener"
For Mr. Ashafa Fatai from Lagos, the conference has broadened his horizon. "I have been exposed to many things now. Any venture of this nature can provide food for the nation. It will definitely create employment. Developed countries started this way."
Another participant who came from Owerri, Imo State, Martin Agba, a Deputy Superintendent of Customs, who said he was planning to retire into farming, lamented what he called Nigerians' lack of awareness of the great potential agriculture holds for the country. According to him: "Everybody needs food to survive. Agriculture will provide enough food for Nigerians, and employment for the teeming unemployed youths. And with the professional lecture and advice, we now know that you can start small, even in your kitchen". He commended Jovana Farms and appealed "to  government to assist the outfit in its efforts towards bringing agricultural revolution back to the country. I have been following Jovana's activities for the past three years. It is a wonderful effort. Farming is capable of eradicating poverty and unemployment in Nigeria".