The National Chairman of Nigeria's Labour Party, Chief Dan Nwanyanwu, on Monday announced the decision of the party to boycott the 30 November Anambra supplementary election.
Nwanyanwu announced this known while addressing newsmen on the outcome of the Anambra governorship election in Abuja.
" We in Labour Party have resolved not to participate in the Anambra supplementary elections in order not to legitimise illegality in the electoral process. I have lost confidence in the ability of INEC to conduct free, fair and credible election based on what transpired in Anambra governorship election, " Nwanyanwu said.
The APC has similarly vowed to boycott the election. Also, three of the major candidates, Chris Ngige of APC, Tony Nwoye of PDP and Ifeanyi Ubah of Labour Party have declared that they would not take part in the election. The first election took place on 16 November, with so many lapses that triggered calls for a total cancellation.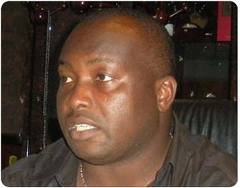 He expressed concern over the inability of the INEC to conduct a credible election in Anambra, in spite of sufficient time that the commission had to prepare.
According to him, the INEC Chairman, Prof. Attahiru Jega, has assured leaders of all the political parties that participated in the election a hitch free exercise prior to the election.
The chairman alleged that during the conduct of the election, majority of the eligible voters were disfranchised which adversely affected the credibility of the election.
Nwanyanwu stressed the need to restructure INEC to enhance credible electoral process and restore public confidence in the commission.
He, however, commended the party's candidates, Dr Ifeanyi Ubah, for his courage and commitment in carrying the party's flag and urged him not to be discouraged by the current situation.
On the prolonged ASUU strike, Nwanyanwu appealed to the union to look at the possibilities of ending the strike for the sake of the children of the poor in public schools.
He expressed sadness over the demise of a prominent labour leader and a member of the party, late Festus Iyayi, and condoled with ASUU and his family.