The mayor of Uganda's capital Kampala was ousted from office by local councillors on Monday after a lengthly power struggle with supporters of President Yoweri Museveni, officials and reports said.
Erias Lukwago, who has been accused of misconduct, incompetence and abuse of office, was voted out by 29 votes to three, and his ouster prompted violent clashes in the capital.
Lukwago, elected in January 2011, is a member of the opposition Democratic Party, while the municipal council is dominated by Uganda's governing National Resistance Movement (NRM).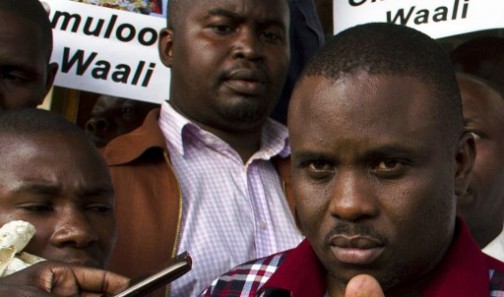 Lukwago's supporters have long accused the NRM of seeking to retake control of the city, and the impeachment vote went ahead even though Lukwago's lawyer, Abudullah Kiwanuka, had secured a temporary court injunction, the Daily Monitor reported, but was not allowed into the meeting to deliver it.
Kampala police commander Andrew Felix Kaweesi confirmed the lawyer had "not been invited" so had been blocked from entering.
"Some elements tried to cause trouble by blocking streets. Police intervened and dispersed them," the police official said.
Local media said tear gas and rubber bullets were used to disperse the protests.
Ugandan police regularly crack down on any protest against Museveni's 27-year-old grip on power.
str-aud/sas/jom/rmb