Governor Kayode Fayemi of the western Nigerian state of Ekiti said on Thursday that he was ready to work with his predecessor, Mr Segun Oni.
Fayemi spoke at Erinmope Ekiti, in Moba Local Government Area when he visited the community as parts of his ongoing tour of local government areas of the state.
"I am now ready to work with Mr Segun Oni under the newly found alliance between APC and nPDP. If you know the political antecedents of Segun Oni, you will know that he has always been a member of my party, he has always being a progressive. I am ever ready to work with every right-thinking Nigerian to rescue our country from the brink of collapse.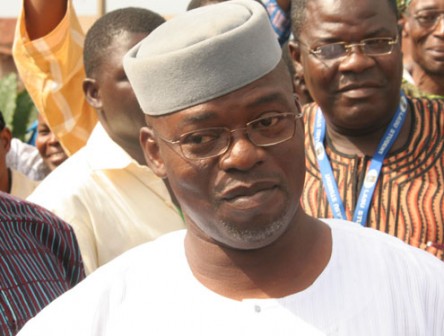 "We even worked together at the launch of ACD which in turn worked together with AD for the birth of Action Congress of Nigeria. Therefore, I see no reason why his coming on board will not be welcome by right-thinking progressive Ekiti people.
"So, we are unique, Ekiti is one, we belong to one group and one family. It means anyone who is a lover of progress, lover of development and lover of peace will clearly welcome him.
"Though, I am not yet aware whether Segun Oni has reached conclusion to dump PDP for APC, but one thing is that myself and Segun Oni talk from time to time,'' the governor said.
On 26 November, five aggrieved governors of the PDP announced their defection to the opposition APC.
Meanwhile, Oni's deputy when he was governor in Ekiti, Dr Sikiru Lawal, has said that he remains a bona fide and committed member of the People's Democratic Party (PDP) under the leadership of Alhaji Bamanga Tukur.
Lawal spoke with the News Agency of Nigeria (NAN) in a telephone interview on Thursday in Abuja.
He debunked rumours making the rounds that he was a member of the splinter People's Democratic Party (nPDP), which fused into the All Progressives Congress (APC) on Tuesday.
"I want to make it categorically clear that I am a bona fide and strong member of the one and only authentic PDP, the largest political party in Africa. It is true that some people may have found their way into the nPDP and, by extension, APC.
"Those who left the PDP for APC may have their reasons for doing so, but, for me, I have no cause to want to leave the PDP,'' Lawal said.
He added: "I want to tell and assure our teeming members and supporters that PDP remains the only true and democratic party in Nigeria.
"The party is big enough to accommodate all of us and I can assure you that it remains the party to beat in 2015."