Two persons, Timothy Nsirim the sacked chairman and Mr.Singer Azubuike Singer, Head of Local Government Administration,HLGA, are now claiming the headship of the dissolved Obio/Akpor local Government council that was dissolved by, Chibuike Rotimi Amaechi, the Governor of Rivers State last night.
Nsirim ,the elected local government and the 17 Councillors this morning rejected the dissolution of the Council and vowed not to vacate their positions insisting that they were standing by the Court judgement delivered by Justice Iyayi Lamankara of Port Harcourt.
However, Singer Azubuike Singer, the highest ranking a career civil servant in the Council addressed the press this morning insisting that the dissolution of the council by the Governor was in accordance with the law and that he has assumed the responsibility to head the council as the highest ranking career officer of the Council(higher than the Head of Personnel Management).
"The dissolution by the Governor is in accordance with the Rivers State local Government Law. I accept the responsibility. I see it as a step to restore peace in the Council area".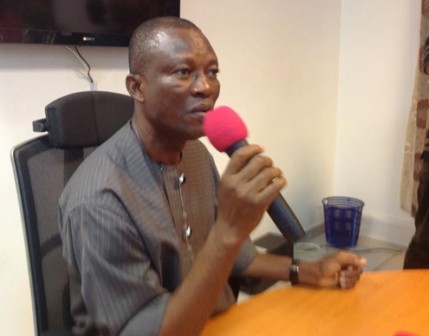 Mr Singer directed residents and business owners to desist from paying revenue to individuals and contractors. He urged them to pay all revenues to designated banks.
He admitted that Nsirim has refused to obey the directive that he should hand over to him. He said he was not perturbed by that.
As at this morning however the council was calm and quiet as normal activities were going on with Nsirim holding forte in the office. Two Police patrol vans have been stationed at the gate of the  secretariat this morning.
Meanwhile, the five anti-Amaechi law makers have condemned the dissolution of the Council insisting that it is an outright disobedience of court order and cannot stand.
They argued that if the former allegation held against Nsirim was mis appropriation of funds before he was suspended and later reinstated by the Court what could be the crime of Nsirim this time to warrant the sacking of his council.
They urged the public to disregard the dissolution of the Council. They also asked Nsirim to continue with his duties until his tenure expires in May 2015.
Meanwhile,Mr Chikordi Dike.the immediate Past Caretaker Committee Chairman of the council the morning hailed the action of the Governor.
—Okafor Ofiebor/Port Harcourt