President Goodluck Jonathan on Sunday commiserated with Governor Olusegun Mimiko, and the people of Akure and Ondo State, western Nigeria, on the death of the Deji of Akure, Oba Adebiyi Adesida.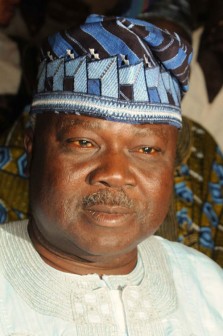 A statement in Abuja by the Special Adviser to the President on Media and Publicity, Dr. Reuben Abati, said that Jonathan extended sincere condolences to the family and relatives of Adesida who ascended the throne in August, 2010.
"As they mourn Oba Adesida, who had sadly passed on just a little over three years after his coronation, the President urges them to take solace in the belief that God's will is unquestionable and must always prevail," the statement said.
It said that Jonathan assured Mimiko, Adesida's family and the people of Akure of his sympathy and solidarity with them as they grieved over the monarch's death.
The statement said that the President prayed that God would comfort them all and grant the Oba's soul peaceful repose.