•It's A Welcome Development, says Ekiti APC
Jamiu Yisa
A Member of the House of Representatives and governorship aspirant in Ekiti State, Micheal Opeyemi Bamidele has finally dumped the All Progressives Congress (APC) for the Labour Party (LP).
The former Commissioner for Youths, Sports and Social Development as well as ex-Commissioner for Information and Strategy in Lagos State, this afternoon, at Emure Ekiti, addressed a press conference where he formally declared for the Labour Party amidst songs of encouragement from his supporters.
According to him, since the APC has decided to give its ticket to the incumbent Governor, he has no choice than to seek solace somewhere else in his struggle to achieve what he described as a 'divine call' by well meaning Ekiti people to 'rescue' the state.
Meanwhile the Ekiti State chapter of the APC has described the defection as a welcome development.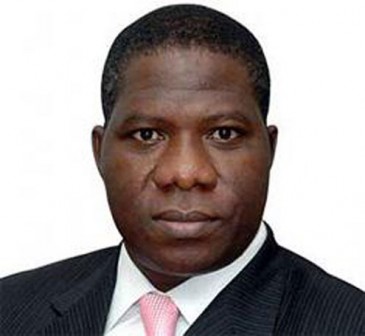 Reacting to the declaration of Bamidele to the LP through a statement by its Director of Media and Publicity, Segun Dipe, the Ekiti APC described the lawmaker's defection as a part of and beauty of democracy since politics and democracy is about free entry and free exit.
According to the party, "this is democracy and it is about free entry, free exit".
However, the party stated that "we are not surprised because we know his destination all along and we had called the attention of our party members to his impending declaration for the Labour Party.
"While wishing him good luck, however, we will advise that he stays courageous and emphatic with his ambition. We are saying this because some months ago, he allegedly printed posters to this effect, which he denied".
The party also condemned Bamidele for making his declaration at Emure-Ekiti while "at a time the dead is still being mourned in the town? Our people can see how he is now dancing on the death of our citizen in Ekiti.
"Governor Kayode Fayemi had to postpone his trip to Emure in reverence of the dead. Why can't Opeyemi allow the dead – victim of a recent violence in the town- to be buried before going there to play politics? This confirms our position that he actually masterminded the crisis and fatality in the town for his selfish interest".
According to the party, "since his (Bamidele's) ambition was concocted in Akure and his supporters are there, would it not have been better he declared there?