Ayorinde Oluokun/Abuja
Two days after Boko Haram militants launched one of their most daring attacks yet on an Airforce base and other security installations in Maiduguri, Borno State, a Joint Investigation Team set up by the Defence Headquarters has recommended the immediate trial of over 500 alleged insurgents.
The insurgents to be put on trial were arrested during security operations carried out in Yobe, Borno and Adamawa States, the Director, Defence Information, Chris Olukolade said in a statement issued in Abuja on Wednesday. According to him, the suspects are among the almost 1,400 detainees screened by the team of investigators at the detention facilities in the states between July and September.
The 19-member Joint Investigation team was set up in July. It comprised military, police, officials of Federal and State Ministries of Justice, Immigration, Prisons and Customs officers.‬
The team was saddled with the responsibility of examining, classifying and recommending appropriate actions against Boko Haram suspects arrested during military operations against the sect in the North East Nigeria. ‬
The Defence spokesperson said the suspects recommended for trial include high profile suspects, some of whom were training other terrorists in weapon handling, and also those, who confessed that they were trained in Mali and other countries for the purpose of terrorizing Nigeria.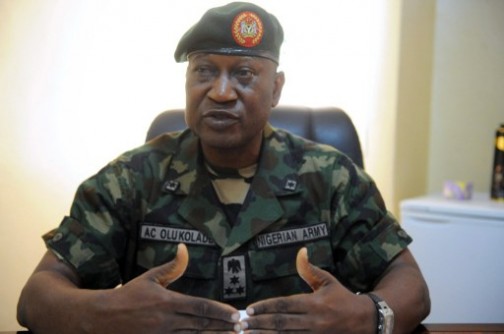 The group recommended the release of 167 suspects from detention and to review about 614 inconclusive cases.
Olukolade also quoted the Chief of Defence Staff, Ola Ibrahim as saying that the recommendations would be treated with dispatch after due consultations with appropriate authorities.
The report has been forwarded to the Presidency through the office of National Security Adviser (NSA).‬ Human rights group including Amnesty International and Human Rights Watch have consistently called on the military before now to put the suspects it arrested during its operation against Boko Haram in North East on trial.
A state of emergency was declared in Borno, Adamawa, and Yobe in May by the federal government to curb the Boko Haram insurgency.
The state of emergency was extended for another six months last week.
Boko Haram on Monday launched attacks on military facilities and the airport in Maiduguri.
Over 4000 lives have been lost to the insurgency activities of the group.