The Broadcasting Organisation of Nigeria, BON, and the Independent Broadcasting Association of Nigeria, IBAN, have stopped airing  musical productions belonging to Chief Ebenezer Obey, 2Face Idibia, Onyeka Onwenu, Banky W and thousands of other members of the Copyright Society of Nigeria, COSON.
In a statement jointly signed by Sonny Adun and Guy Murray Bruce, IBAN Chairman and Secretary respectively, the two bodies said they were constrained to take this step principally as "a result of COSON's attitude of antagonism and harassment under the leadership of Tony Okoroji (COSON Chairman)".
"No person or organisation, particularly a collection society such as COSON has a monopoly of authority over any other…IBAN and BON have the utmost respect for Nigerian artistes in their individual and collective capacities and have indeed contributed more than any known institution to the promotion of Nigerian music and the development of the entertainment industry as a whole," the statement reads.
But in a swift reaction, Okoroji, COSON boss, said his organisation has read with amusement the empty threat by the leadership of BON that its affiliate stations would no longer play the music of Nigerian citizens on Nigerian stations because Nigerian musicians are asking for their right to be paid copyright royalties for the exploitation of their music as is done in every country in the world.
He said it is only in a country like Nigeria that this can take place with some people having no regards for intellectual property.
"The threat by the leadership of BON reveals the crass ignorance with which some members of BON have been misled and steered into easily avoidable crisis. For many years, this people have used 'divide and rule' tactics and threats to weaken the music industry and ensure that the industry did not effectively challenge its exploitation," Okoroji said.
He stated that it is indeed revealing that IBAN/BON people who pretend to be leaders of the broadcast industry in Nigeria believe that they can play music belonging to foreign nationals for free in Nigeria without any consequence.
"For their information, by the reciprocal representation agreements entered into between COSON and several collective management organisations around the world and the various copyright conventions to which Nigeria is a signatory, every broadcast station in Nigeria is bound to pay copyright royalties for foreign music as it must for the music belonging to Nigerians. Failure to pay exposes Nigeria to both economic and diplomatic sanctions," Okoroji disclosed.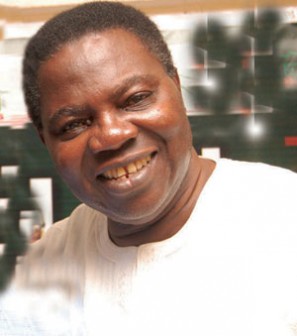 He added that COSON has done everything to engage broadcasting stations in Nigeria to do what is done in every other country in a very professional manner.
"COSON has met with Broadcasting Organisations of Nigeria (BON), Independent Broadcasting Association of Nigeria (IBAN), National Broadcasting Commission (NBC) and practically every major broadcasting network in Nigeria. While there are broadcasting stations that have reached agreements with COSON and are broadcasting music comfortably as required by law, some other stations have allowed themselves to be deceived by the empty boast of people who have told them that they can 'handle' COSON," Okoroji added.
But IBAN and BON also said their members are ready and willing to pay royalties for works used but will not be railroaded into arbitrarily imposed and concocted fees which are not based on any agreeable and verifiable tariff and standards.
"In the circumstance, we are therefore taking steps in liaison with important stakeholders in the country to address and hopefully come to a fair and reasonable resolution of this COSON induced crises," IBAN/BON stated.
Other artistes who have their musical productions prohibited on air include Iyanya, Azizat, D'Banj, Olamide, Dr. SID, Sammy Okposo, Olu Maintain, Sunny Neji, Rugged Man, Jasman Olofin, X-Project, Asa, African China, Terry G, Waje, Omawumi, Sound Sultan and J Martins.
PMNEWS learnt Prince Emeka Mba, Director General, National Broadcasting Organisation of Nigeria, has waded in.
The NBC boss is said to have called for a negotiated settlement, wondering how the stations can do away with works of the affected artistes who are the best in Nigeria and still meet up with requirement of NBC.
—Funsho Arogundade