A journalist reminisces on his memorable visit to South Africa in 1990, after Mandela's release. 
Bayo Onanuga
I still remember that Sunday morning of 11 February, 1990, when Nelson Mandela, holding Winnie, his later estranged wife, his steps measured, walked into freedom from prison , into klieglights and live television coverage all over the world. Everything else froze at this moment: Mandela's walk to freedom was the only riveting show all over the world.
By Monday night, I was on my way to South Africa, via London, to report for The African Concord magazine, National Concord and Sunday Concord the expected developments in the yet racially fractured country, that the world hoped the freedom of one man and his associates would bring to the country.
Black South Africans were still in excitement when I arrived Johannesburg Airport and made way to Holiday Inn Downtown, from where, after I settled in, I tried to navigate my way to Soweto, where Mandela lived.
My mission was not just to report Mandela's release, but to seek an interview with him. I was hoping then that Africa's man of the moment, would share his experience in the apartheid prisons for 27 years and speak on the degeneration in Africa's democratic space: at the time of Mandela's release, many African nations were either under military rule or civilian dictatorship.
I tried to book an appointment for the interview, tried to impress his aides, why I should be given priority as I came all the way from Lagos, Nigeria. I was told I needed to wait as Mandela had a long list of journalists who had booked for some time with him.
It was a busy week for the old man, as he had meetings after meetings and also embarked on thank-you visits to neighbouring African countries.
I remember, I was at the airport, among some other journalists when Mandela arrived from one of such visits to Zambia.
He spoke to us, answering all manners of questions, giving tentative answers on what shape the new South Africa would take. Winnie was always by his side and there were rumours then, that matters between them would soon come to a head.
After several days, I got very impatient with Mandela as I didn't plan to spend more than a week in South Africa.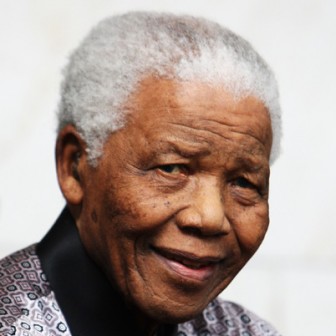 One morning, while still lazing away on my bed at the hotel, my phone rang. I quickly dashed to pick it on the table. To my surprise, it was Nelson Mandela himself on the line.
"Is this Bayo…" he asked.
This is Madiba. .."
I was stunned to even utter a response: Mandela calling me.
Not even waiting for me to gather myself, the man on the other side went on: "I got all your messages that you want to interview me. But I have been very busy.
I have arranged you speak with my colleague, Walter Sisulu. Just take it that anything he says, it's as good as me saying it," he said. Then he offered his apology for not being able to make himself available.
I still was stunned to make protestations about my disappointment that I would not have the interview after all. But I quite absorbed the message and a few hours after, I was on my way to the ANC headquarters in Johannesburg, to see another great South African, Walter Sisulu, Mandela's prison mate and colleague in the struggle to free South Africa.
What struck me then was the humility of Madiba in making the phone call to me by himself and in offering an apology. Since then, I had learnt this to be the hallmark of the great man.
Africa will surely miss this great son.
.Onanuga is the editor-in-chief of TheNEWS magazine and P.M.NEWS, based in Lagos, Nigeria