Seun Bisuga
Nigerians have reacted to Dr. Doyin Okupe's comparison of President Goodluck Jonathan to the late iconic South African president Nelson Mandela.
Okupe, senior special adviser, to the president said "Nelson Mandela was a great leader, he lived his life for the people of South Africa. I check through the history of Nigeria, among our past and present leaders, the only one we call our Mandela is President Jonathan. There is no president in Nigeria that has sacrificed 13 hours to discuss with ASUU."
Many Nigerians immediately took to social network site, Twitter, to respond to Okupe.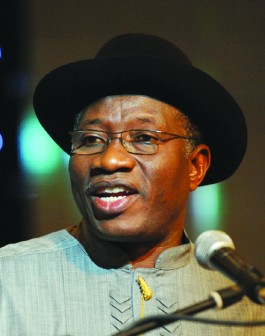 Adebayo Adesola @Feyishayur tweeted: "One question for Doyin Okupe: In the event of GEJ's demise, will the EPL mourn him, talk more the whole world?
#JustAsking "Are you sure Doyin Okupe does not need a psychiatric evaluation. #GEJ compared with #Madiba! We no go see fire inside well o!," OJOAK @ojoak responded.
Here are other responses from Nigerians. Dec 15th @LionelNicklas "An insult to Mandela".
Toyosi Odusanya @TOYOSI_NO1 "Looks like Doyin Okupe just loves insulting our ears sha….. I will just ignore and refuse to get angry."
Demola @demo5000 "Doyin Okupe is delusional this corrupt system has taken his sense of reasoning and judgement that made him compare a weakling to Madiba".
Tunji @heymode "President Jonathan should sack Doyin Okupe for making such a sick statement and send him to Yaba left too".
Aruoture John @Aruoturejon "Doyin Okupe needs to earn his pay as a Presidential Squealer but he should stop being ridiculous with statements bordering on sycophancy!"
Olusegun Dada @DOlusegun "Doyin Okupe should be pitied at this point. No need being pissed at him."
Mr Ben @yzma_360 "Mandela refused a 2nd term in office. That's enough difference."
Omobolanle @MobolaOjo "Is this an achievement? No other president has spent 13 hours in a meeting with ASUU."