JETHRO IBILEKE/Benin

As the ultimatum given to university lecturers in the country by the federal government to resume work or get fired expires on Monday, a member of the Senate Committee on Education, Senator Abubakar Bagudu, has said that issuing threat and deadline to the lecturers was not the best way to resolve the lingering ASUU strike.
Bagudu who spoke to journalists on Saturday during the burial of former ASUU President, Prof. Festus Iyayi at Ugbegun, Edo State, condemned the threat to sack the lecturers.
He also disagreed with those peddling conspiracy theories in the ASUU face-off with the federal government.
"I condemn all provocative statements from whomsoever. We are all Nigerians, ASUU members are Nigerians committed to the development of the Nigerian state. We have interacted with them, and they are committed to the upliftment of the education sector along with others who are also committed to the sector. So, issuing threat by whosoever is condemnable."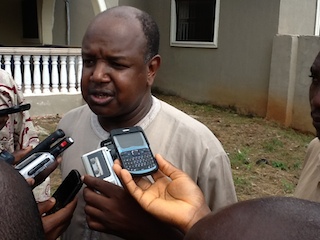 He explained that the Senate Committee on education had been at the forefront in the last five months in the negotiation between ASUU and the federal government, adding that what the Senate had said at all times was that all Nigerians are all stakeholders in the education sector, whether as sons, parents, daughters or teachers.
Bagudu recalled that the Senate in a motion on the floor of the House, had addressed the issue and called for great show of maturity and statesmanship in dealing with the issues.
According to him, the Senate was now required to do more and will continue to do more, but the unfortunate death of Prof. Iyayi whom he described as a great Nigerian, slowed down the resolution of the ASUU crisis.
"But I can assure that the Senate and the Committee on Education will do their best to get this issue resolved," Senator Bagudu, a former university lecturer said.