MADUABUCHI NMERIBEH/Kano
Governor Ibrahim Shema of Katsina state, northwest Nigeria has advocated for the recognition of provisions of Local Government Laws on security, saying that such step will go a long way in tackling security challenges currently facing the country.
Shema spoke on behalf of North-West Governors at a Stakeholders Zonal Consultative Forum on Development of a National Policy on Public Safety and Security for States in the North-West Geo-political Zone organized by the Ministry of Police Affairs, held at Tahir Guest Palace, Kano northwest Nigeria on Monday.
The Governor, who was represented by the Permanent Secretary in-charge of Katsina state Ministry for Local Government and Chieftaincy Affairs, Alhaji Lawal Rufai, noted that Local Government Laws and the provisions they have on the issues of security are imperative to solving security problems currently undermining development in some states of the country.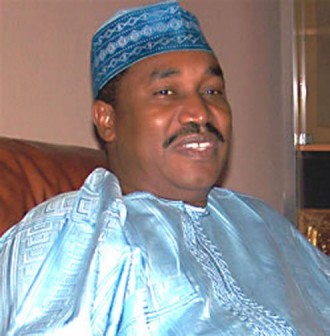 In his words, "any policy on public safety and security in Nigeria will surely and definitely need the involvement directly, of traditional institutions, Community, religious leaders and local social groups.
"In fact, going through history lane, these bodies had once been responsible for public safety and security and had done it so well that in those days, everyone slept with his two eyes closed, while public movements and co-existence were safely and securely guaranteed.
"These institutions and bodies are still very relevant and necessary to our public safety and security. In fact, their role is indispensable and this policy need to recognize this fact and bring them on board without any inhibitions," adding that, "this position is further buttressed by the role of traditional institutions, community heads and religious leaders play today under the peace and security committees as well as police/public relations committees that are provided for in most Local Government Laws that I know across Nigeria."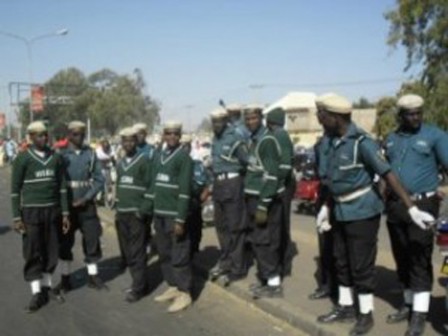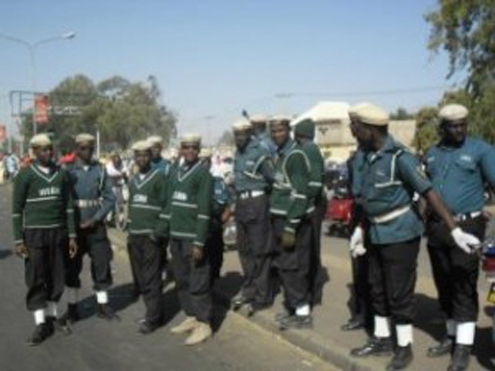 According to Shema, the Local Government Laws and the provisions on the issue of security under these Committees will be the best tools for the formulation of policies on security that could be used to reach to the public.
He further noted that such Local Government Laws under the Committees will also ensure effective mobilization, intelligence gathering as well as pre-emption of security threats within the communities.
"These Committees could as well serve as the best most effective links between state governments and Local Governments in sharing intelligence and neighbourhood security plans and execution that will restore public confidence and responsiveness to government actions on public security and safety.
"The committees as provided under the Local Government Laws of states where members includes Divisional Police Officers, District Heads, Imams, Bishops, Para-military agencies, Local Government Chairmen and such other community leaders that could be co-opted.
"We in Katsina, for instance, believe that after having established, clear-cut functions and responsibilities to each level of government, the proposed new national policy on public safety and security will do well to recognize the role of Traditional Rulers, religious and community leaders, Police/Public Relations committees of Local Government Councils in the sustenance of peace and security as provided under the Local Government Laws of various states of the federation.
In the views of Shema, when all these measures are adopted, government's efforts to ensure a successful and workable arrangement that will stem the unwholesome tide of rising insecurity and public threats in communities, Local Government Areas, States and Nigeria in general would have been achieved.
Prof. Femi Odekunle of Obafemi Awolowo University, Ile Ife who made the lead presentation entitled Justification For Development Of A National Policy On Public Safety And Security In Nigeria, also insisted that the disturbing dimension to the safety and insecurity in the country remain the non-inclusion of the role of Traditional Rulers and other critical allied security agencies in tackling security challenges facing the country.
According to him, "aside from the negative impact on socio-economic development, the major consequence and wider context of this undesirable security situation is the serious depletion of the quantum and quality of 'safety' in the land, actually and potentially, for the population as individuals and/or communal and corporate entities.
"Consequently and responsibly, government must respond to the situation both directly and indirectly through its appropriate agencies. And perhaps needless to say, government has been responding to the security-threat proper, via infusion of funds, equipments, and specific-problem-directed-measures with particular respect to, for instance, the Office of the NSA, the military, and the Police, the latter being the primary agency responsible for internal security in Nigeria," he noted.
Also speaking at the Forum, the District Head of Albasu Local Government, Alhaji Bashir Albasu, a former Assistant Inspector General of Police (AIG) who represented the Kano Emirate Council lamented that despite several recommendations by various panels constituted by the Federal Government to tackle mounting security problems, none of the recommendations have been implemented, "and we only hope that this one will not be swept under the carpet when completed."
The Traditional Ruler, however, urged the present government at the centre to muster the political will to implement whatever recommendations that could for the proposed policy.