EROMOSELE EBHOMELE
The Council Manager of Ikorodu North Local Council Development Area of the Lagos State, western Nigeria, Mr. Adedeko Moruf, as well as staff of the council are to face a four-man panel of the state House of Assembly over allegations of missing funds meant for the council.
The panel is headed by the Deputy Whip of the House, Rotimi Abiru while Lanre Ogunyemi, Yinka Ogundimu and Mufutau Egberongbe are in the panel as members.
The panel was set up following a petition sent to the House by the council chairman, Adeola Jokomba, accusing the most senior administrative staff of shielding those suspected of committing the crime by forging fake council receipts for the generation of internally generated revenue.
Dated Thursday, 12 December, 2013, the petition titled: 'Report Of Financial Maladministration By Local Council Manager,' alleged that "as at August this year, the local council IGR was N14 million" saying that the huge drop resulted in confusion within the council.
"Owing to this, series of IGR meetings were held from August till date and it was detected that booklets (with 50 leaflets per booklets) of receipts were printed for the local council totalling 3,500 leaflets and out of this number , a total of 3,100 leaflets were used, leaving 400 leaflets (eight booklets) unused," the petition read.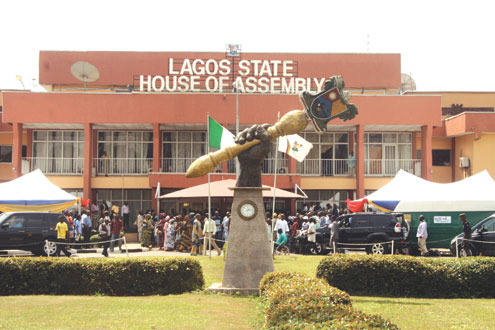 The petitioner also alleged that the IGR task force made of civil servants and political office holders within the council, further discovered fake 16,900 leaflets of receipt were issued out while the task force embarked on a monitoring exercise within the council area.
Jokomba said in the petition that when the monitoring team discovered this fraud and reported to him, he alerted the police who made some arrests.
He lamented, however, that the council manager prevented the police from going ahead with further investigations and arrests in connivance with some officials of the National Union of Local Government Employees, NULGE.
The lawmakers, after deliberating on the issue, promised to thoroughly investigate the allegations and ensure adequate sanctions for any of the council officials found culpable.