The Nigerian Medical Association (NMA) says it will continue with its on-going warning strike action until more concrete efforts are made to meet the minimum demands of the association.
The NMA said this in a communique late Friday signed by its President, Dr Osahon Enabulele.
The communique was issued at the end of an emergency National Executive Council (NEC) meeting held on Thursday, 19 December.
NAN reports that the association's members embarked on a five-day warning strike in public health institutions on Wednesday, Dec. 18.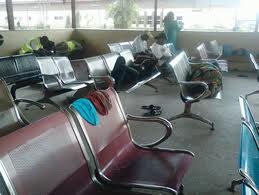 The association had listed issues bordering on some health sector challenges, workplace conditions and the conditions of service of doctors.
The communique said Thursday's NEC meeting was called to appraise the on-going warning strike declared by the NMA.
It had said this was in fulfilment of the provisions of the Memorandum of Understanding (MoU) signed between the NMA and the government team.
"With respect to the promises offered by officers of government in a meeting held with the leadership of the NMA on Monday, Dec. 16, 2013, the NEC expressed dissatisfaction with the MoU reached with the leadership of the NMA.
"NEC particularly observed that similar MoUs reached with the association in the past were not adhered to by the government side."
The communique said NEC therefore called for concrete implementation of the contents of the MoU to enable her conduct an appropriate assessment of the commitment of government.
The NEC reaffirmed the association's decision to limit the duration of the warning strike action "in deference to the yuletide season and as a mark of its appreciation of the appeals of well-meaning Nigerians".
The association however warned that a total strike would commence if the raised issues were not satisfactorily resolved by Jan. 6, 2014.
The NMA NEC thanked all well-meaning Nigerians and the media for their understanding, prayers and support