Former Nigeria's defence minister, General Theophilus Danjuma said he would not make a public comment on the 18 page letter that Nigeria's former leader, Olusegun Obasanjo sent to President Goodluck Jonathan.
In a report by Punch online, Danjuma, who is also one of Nigeria's richest men, said there was no need to go public on the issue because he had unfettered access to the president and would speak with him "face to face."
Danjuma said, "The press have been after me; they want me to react to what Obasanjo said about Mr. President (Goodluck Jonathan) and I told them that I have complete access to the President. And if I have anything to say to him, I will do so face to face.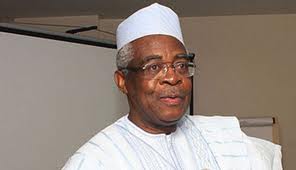 "These are very difficult times and we must be careful, especially as leaders, of what we say in public."
Obasanjo had said in the letter that he sent a copy to Danjuma, among other elders in the country.
But the PUNCH reported former Head of State, Gen. Yakubu Gowon (retd.) as cautioning Nigerian leaders not to make public utterances that could create chaos in the polity.
Gowon, like Danjuma spoke in separate goodwill messages at the 6th edition of the Abuja Festival of Praise held at the International Conference Centre, Abuja, on Friday.
Gowon advised Nigerians, especially past and present leaders, against saying things that could further destabilise the nation.
He said Nigerians would be the ones to suffer, if there was no peace in the country.
Gowon said, "Let all Nigerians — the leadership and the followership — make sure that we do not make utterances or say things that can really create problems for the leadership and for the country because if that happens, if we listen to such utterances, there shall be no peace and we will be the sufferers for it.
"I want all of us as faithfuls to bear in mind that this country needs peace and this peace can only come from all of us, the leadership — past and present — and from all of us. We must play our part to ensure that there is peace in the country."
He explained that this became necessary in view of recent happenings in the country.
Obasanjo had in an open letter to Jonathan accused him of paying lip service to corruption and pursing personal interest instead of that of the ruling People's Democratic Party.
He also demanded that the President come clean of allegations that he was training snipers, while placing 1,000 people on a watch list.