The Arsenal manager, Arsene Wenger, feels his team are back on a level playing field as he looks for that first win against Chelsea's Portuguese boss, Jose Mourinho when the Blues visit The Emirates tonight.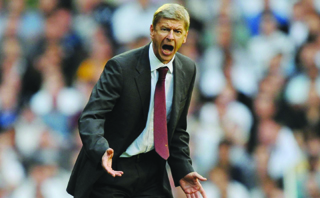 Mourinho is one of very few managers to enjoy a superior record against the Arsenal boss. In fact, he has never lost to Wenger. Over nine meetings, Mourinho has drawn four and won five, with the most recent victory coming in October's Capital One Cup tie.
Wenger warned Arsenal must prove they are big game players against Chelsea. Wenger has seen his Premier League hopefuls come unstuck at Manchester United and Manchester City and another defeat would leave serious doubts about their title challenge.
It leaves even Wenger admitting it is time Arsenal won a big game to show his title pretenders can deliver when it really matters against Chelsea tonight.
Gunners boss Wenger, who has never beaten Jose Mourinho, said: "Yeah, of course we have to win a big game when it matters.
"We were in that situation before but people are only keeping in their mind the big matches that we lose.
"We have won some big games. What is at stake is if you want to win the Premier League, you want to win the big games at home. It's as simple as that."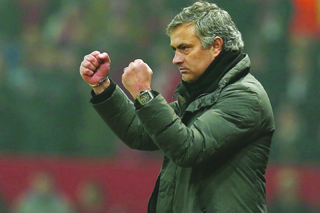 Wenger, who has been knocked off the top by Liverpool, admits Arsenal are now under pressure to respond after being thrashed at Manchester City.
"It adds pressure but you cannot play in the Premier League without pressure," said Wenger who accepts Arsenal face a make-or-break run of games over Christmas.
"There are periods where the pressure is a bit bigger and periods where it is smaller. You have to live with that and resist that kind of stress.
"We have to prove people wrong because at the moment everybody still questions us, even more after our defeat at City.
"But I see the game at City the other way round. We can have even more belief after the game at City. But they are right to question us. We haven't won it for a long time. That's why they question us."
Arsenal, meanwhile, are still hoping Laurent Koscielny could be fit to face Chelsea even after his horrific knee gash suffered at City.
Koscielny trained this weekend and has not given up hope of being ready in time to partner Per Mertesacker in central defence. Lukas Podolski will be on the bench.