The central Nigerian state of Gombe said it had awarded a N500 million(about $3.5million) contract for the building of a 250-bed capacity Snake Bite Treatment Hospital, Commissioner for Health, Dr. Kennedy Ishaya said.
Ishaya added that the existing snake bite treatment centre had received 500 doses of anti-snake venom for the free treatment of snake bite patients.
Snake bites are common in this part of Nigeria, with the Snake Bite Treatment and Research Centre, Kaltungo in the State, receiving 10-11 patients daily.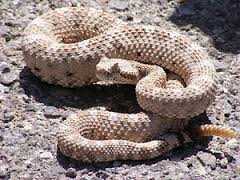 "On the average, the centre records 10 to 11 patients daily. The hospital wards were designed to contain only 44 patients. At the moment, there are 73 patients in the centre", said Abubakar Balla, the medical officer in charge of the hospital in November.
"People come to the hospital from nine states in the northern part of the country to access treatment," he said, underscoring the seriousness of the situation.
Dr Folake Ademola-Majekodunmi, Director of Special Projects, Federal Ministry of Health, reeled out a frightening statistics on the snake biting phenomenon.
"In Africa, an estimated one million snakebites occur, with Nigeria having an estimated incidence of snakebites to the ratio of 174 per 100,000 persons," she said.
Apart from Gombe, the other states mostly affected by the menace of snakebite were Taraba, Plateau, Enugu, Kogi, Oyo, Borno, Adamawa, Jigawa and Niger.