Simon Ateba/Lagos
Officers of the National Drug Law Enforcement Agency, NDLEA, have arrested three customs licensed clearing and forwarding agents and a motorcycle parts dealer for alleged involvement in drug trafficking.
NDLEA said on Thursday that the suspects were being interrogated in connection with three shipments of methamphetamine meant for export to Malaysia on an Ethiopian Airways flight at the Murtala Muhammed International Airport in Lagos, western Nigeria.
"The drug weighing 70.4kg has an estimated street value of N352 million," said NDLEA spokesperson, Mitchell Ofoyeju.
The names of the three agents released by the NDLEA commander at the Lagos Airport, Mr. Hamza Umar, are Adewuyi Segun, 45, Atebata Godwin, 27, and Akpaida Kareem Ajayi, 33.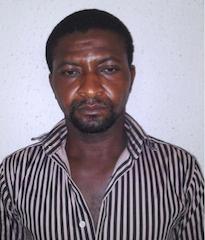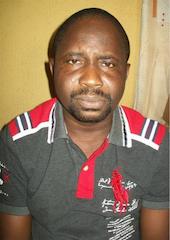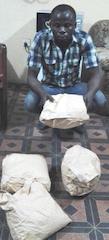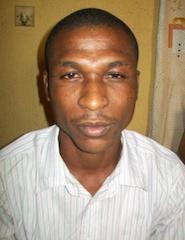 In addition, NDLEA said, a 36 year old motorcycle parts dealer at Nnewi in Anambra State, Ukpabi Paul, was also arrested.
According to Hamza, "the methamphetamine consignments include 32.7kg brought by Adewuyi Segun, 20kg brought by Ukpabi Paul and Akpaida Kareem Ajayi as well as 17.7kg brought by Atebata Godwin. All the suspects are cooperating with investigators".
Paul, who hails from Imo State, sells motorcycle parts at Nnewi, NDLEA said.
NDLEA quoted Paul as saying, "I am married with three children. My role was to give the drug to a clearing agent by name Akpaida Kareem Ajayi. Please, be merciful on me, it is my first time".
The agency also quoted Ajayi as saying in his statement that his involvement in drug trafficking was motivated by greed and desire to make quick money.
"I have myself to blame because they paid me 500,000 naira to send the shipment. I agreed to participate in the illegal deal because of the half a million naira that I was offered," he was quoted as saying.