Abiodun Onafuye/ Abeokuta
A minority ethnic group commonly, in western Nigeria, referred to for several centuries as Egun, has rejected the labelling, saying that the correct name for its nationality is 'Ogu'.
The Ogu people, a minority grouping are found in Lagos and Ogun states.
Addressing a news conference at the Iwe Irohin House of the Nigeria Union of Journalists (NUJ), Abeokuta, Thursday, the Chairman, Main Organizing Committee, First Ogu Day celebration, Abayomi Semako Hunye said the story would have been different if they had been together under one State.
According to him, "the division of the ethnic group into two states in Nigeria has been a major setback in the development of the people as they are often seen as a minority in the present arrangement. We believe the story would have been different if they were together in a state."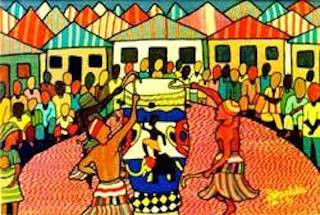 He added that the division of the group had also affected the unity of the people, noting, "therefore, this is an avenue for all Ogus, irrespective of their geographical location, to come together under one umbrella for the betterment of the people.
"The main aim of this Forum is therefore meant to foster unity among all Ogus in Nigeria. Membership is open to all Ogun descendants."
The planning committee chairman further pointed out that the Forum "is not a nationalistic movement and it is not in our agenda to request or agitate for the creation of a separate state for Ogu; rather we are committed to contributing our quota to the devloopment of the different states we belong to. However, like any other ethnic group, we will appreciate more recognition as a people both at the state and national levels."
He hinted that the seven day programme, which would be rounded off with grand carnival, at Tude in Ipokia local government area would witness the presence of who is who in the Ogu nation.

Load more