Jamiu Yisa
In the highbrow Lekki Peninsula of the city of Lagos, southwest Nigeria, where the rich and mighty live, Ikota Housing Estate stands out like an open sore.
The name of the sprawling abode of the city's less privileged and poor people is a misnomer and grossly misleading. For Ikota is far from what a normal estate should be: it is negatively distinctive for its poor housing, uneven topography, the absence of social amenities and chaotic layout.
The community, located 200 metres away from Chevron Estate and Victoria Garden City, VGC, is home to all ethnic tribes within the country and the unwholesome environment dents the claims of the Lagos state Government in bringing modernity to all parts of the state.
For the inhabitants, it does not appear that their dream of functional social infrastructure befitting their status as Lekki residents will materialise anytime soon.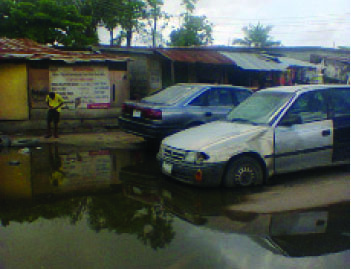 In spite of its dense and growing population, there is no electricity supply, piped water, motorable roads. There is no single government owned primary school within and no health centre to cater to the needs of the residents.
Residents lamented that they have not enjoyed power supply in the last eleven months, adding that the use of generator is widespread, with the attendant noise and air pollution, which poses serious health risk to them.
Waste management and sanitation are a big issue and most households dispose of their refuse by burning it. Sometimes, the refuse is disposed by wheel barrow pushers for a token.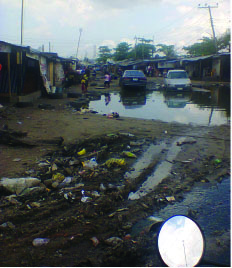 Comrade Wahab Adisa, Chairman, Landlord and Residents Association, Ikota Housing Estate, Lekki, Eti-Osa West Local Council Development Area, said the residents are mainly retired civil servants.
"This place was not completed before government demolished Maroko in July 14, 1990 by the then Military Administrator, Col Raji Rasaki, while President Ibrahim Badamosi Babangida was in power.
"The houses were built as room and parlour self-contained apartments. When we got here, the houses had no doors or windows. We have no potable water to drink, no school for our children, no electricty and no hospital.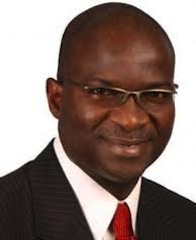 "There is no single public primary schools for our children to attend except private schools. What the parents do is to send their children to the ones that they can afford, because the prices vary.
"We have appealed to the state government to come to our aid. Whenever it rains, the whole community is flooded but in about one hour or thereabout, after the rain might have stopped, the flood will go. That is the only advantage we have concerning flooding.
"The roads were worse than this, but due to community effort, some vehicles manage to ply it. We have nowhere to go and government should realise that we are Nigerians too. They should not think that because we are poor, blood does not run in our veins. They should come to our aid and not abandon us here," Adisa pleaded.
Pastor Taiwo Omoniyi, said that the residents are facing serious challenges in their day to day life as a result of non-availability of social amenities in the area.
"On your way here, you would have noticed that our roads are nothing to write home about, and that is a challenge. We are in Lekki and very close to Victoria Garden City, an area were things are happening; but coming to this environment, you will discover that we are far backward. It is like we are behind zero point.
"We have no access to good water and water tankers cannot come in here because of the state of our roads. The people of this community are dying, even our children cannot go to government schools because none is here. The ones around are on the other side and our children cannot cross the expressway because it is too wide. There is no pedestrian bridge for them to cross the highway.
"These are some of our challenges despite the fact that we pay our dues to the government as and when due. We are law abiding citizens of this state. Whenever we go to Alausa, they will be looking at us like rich men but fingers in Lekki are not equal," he lamented.
According to Madam Taiwo Ajifola, "the situation here is extremely bad. Whenever it rains, everywhere will be flooded because there is no drainage system. There is no government school here and we don't have a stable market. We usually go as far as Ajah to buy our foodstuff. There is no borehole either. We deserve more than we are getting".
Another resident, Chinedu Uche, says they have never felt the impact of government, citing the bad road, inadequate drainage system and the high risk of epidemic that residents face.
Uche explained that living in the community is a traumatic affair during the rainy season, adding that many apartments are usually flooded on account of the lack of a drainage system and the unplanned nature of the settlement.
"This place is nothing more than an urban slum, because we don't enjoy any benefits as Lekki residents do, though we pay taxes and other levies imposed by the government. You can see that the place is not planned, people are building houses without order or approval and the whole town is one jumbled mess," he added.

Load more