Simon Ateba/Aviation correspondent
The Federal Airports Authority of Nigeria , FAAN, said on Wednesday it has commenced the relocation of car hire operators at the International Terminal of the Murtala Muhammed Airport in Lagos, western Nigeria.
FAAN said the relocation was from the existing car park at the terminal to a temporary site located opposite the access plaza of the airport.
"The relocation became necessary in order to make way for the construction of the new international terminal for the airport, at the site of the existing car park," said Yakubu Dati, FAAN spokesperson.
He said under the arrangement, car hire operators will be required to move their cars from the temporary car park, in batches, and at intervals, to a designated point in front of the Arrivals Hall of the terminal.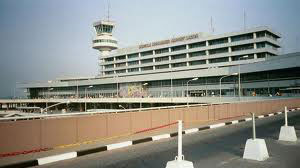 The arrangement, he added, will be jointly supervised by officials of FAAN and licensed car hire operators.
It is designed to minimise the inconvenience of passengers who wish to patronise car hire services at the airport, Dati said.
"Already the contractor of the international terminal project, CCECC, has mobilised to site, in readiness for the commencement of the project," Dati said.