Governor Emmanuel Uduaghan of Nigeria's Delta state said on Thursday in Abuja that the volume of oil theft in the Niger Delta had reduced from 100,000 barrels to 40,00 barrels per day.
Uduaghan disclosed this while fielding questions from State House correspondents after a meeting with President Goodluck Jonathan at the Presidential villa.
The governor said that although the quantity of the stolen crude was still on the high side, with proactive measures by government, the menace would be checked.
Specifically, he said that if the culprits of oil theft were prosecuted and sanctioned accordingly and the right technology deployed for monitoring, the crime would drastically reduce.
"The volume of theft is reducing. As at yesterday I still heard somebody quoting 1,400,000 barrels of oil being stolen, that is not true.
"At the time it was at its peak, there was a shutdown of about 300 barrels of oil as a result of damage to two major pipelines. At that time, between 80,000 to 100,000 barrels were being stolen and that was the time we took some measures to ensure that the quantity that is being stolen is reduced.
"As at today, I can tell you that the quantity that is being stolen has reduced to about 40,000 barrels per day. Those pipelines that were shut down are now functioning, so the 300 to 320 that were shut down as a result of damage to the pipelines have now been opened.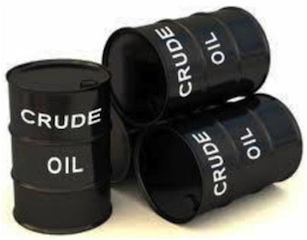 "The stolen 40,000 barrels per day is still on the high side, but as we go further in putting measures in place, especially, the issue of prosecution, the quantity will gradually reduce and if possible we can get it to a zero level.
"Apart from the prosecution we are also looking at technology in monitoring to be able to deal with oil theft," he said.