Simon Ateba/Aviation correspondent
Nigeria's National Drug Law Enforcement Agency, NDLEA, said on Thursday it has intercepted a woman and a bag with 195 grammes of heroin hidden inside it at the Lagos airport.
The seizure was made on the last day of the year at the Murtala Muhammed International Airport in Lagos during search of luggage to Monrovia, Liberia on an Arik flight.
"Officials have arrested the consignor, a 34-year old housewife, Nsofor Ngozi Anderlin for attempting to export the drug to her husband in Liberia," said Mitchell Ofoyeju, NDLEA Head of Public Affairs.
Ofoyeju's statement quoted the suspect, a mother of five, as saying that the bag was sent to her by her husband.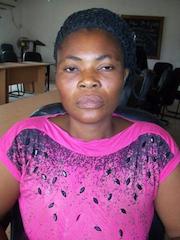 Woman
"My husband called me from Liberia where he lives that somebody will give me a bag. He told me to buy female artificial hair in the bag and send it to him. I bought the hair attachment as instructed by my husband. This is not my first time of sending goods to my husband. Unfortunately, officers at the Airport found heroin inside the bag during search," Ngozi was quoted as saying.
P.M.NEWS did not speak to the suspect.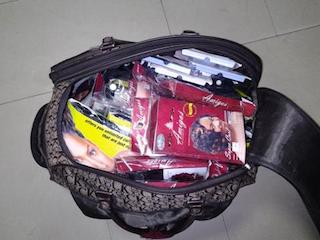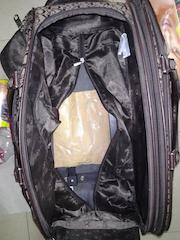 NDLEA quoted the suspect who hails from Imo State as saying: "I really feel bad that the bag where the drug was found was sent to me by my husband. I am here writing statement when I ought to be preparing for my New Year celebration at home."
NDLEA commander at the Lagos Airport, Hamza Umar, was quoted in the statement as saying that the artificial hair was used as a distraction.
"The artificial hair was just a distraction knowing that heroin was industrially concealed in a false bottom of the bag. It took the experience of the officers to have detected the drug at the luggage checking desk. Preliminary investigation indicates that it is a family business. The suspect will soon be charged to court," Umar was quoted as saying.