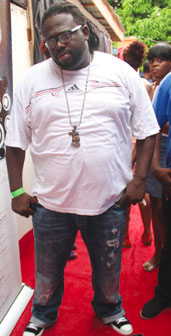 Disc Jockey, Benedict Afagwu, popularly known as DJ Humility has finally joined the exclusive rank of label owners as he recently launched his record label, H-Records.
The launching of the record label and unveiling of the artist, took place recently at Club 38, Adeniran Ogunsanya, Surulere Lagos.
In a chat with P.M.NEWS Entertainment Cafe, DJ Humility said H-Records is the record label arm of his Humble Production Company.
According to him, he has nursed the idea of the label for eight years and is so happy to bring it to fruition.
He explained that his reason for owning a recording label is not far fetched as he has always wanted to promote Nigerian music as he has been doing through his disc jockeying business.
Humility noted that many younger artistes are out there in need of support and since he can help in a little way, thus his investment in the project.
Artistes already signed on by the record label includes, DJ Humility, Naz B, Wizzy Wee, and Chiflow.
—Edwin Usoboh & Motunrayo Idris