A former Commissioner of Police in Nasarawa State, Chief Abayomi Akeremale, has been honoured with the title of ' Majekobaje'(Don't let it rot') of Methodist Church in Okitipupa, Ondo State, western Nigeria.
Akeremale, who is also a lawyer, used the special ceremony at the church to thank God for his successful retirement from the Nigeria Police Force after 34 years of service. He thanked the leadership of the church for honouring him with the title of Majekobaje.
The double celebration attracted dignitaries from all walks of life.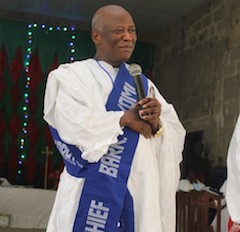 In his sermon, Archbishop of Igbobini Diocese, Most Rev. Amos Akindeko, said Akeremale had many reasons to thank God, especially for coming out alive of the dangerous police career.
He commended Akeremale for following the Biblical examples of praising God, and urged the congregation to emulate him.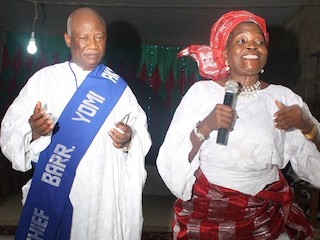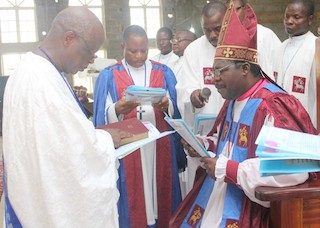 Akindeko described the Nigeria Police Force as an institution fraught with challenges, and praised Akeremale for being able to carve a niche for himself and come out of it "unscathed".
The cleric said the church honoured the ex-police chief because of his personal qualities as a honest, trustworthy and dedicated policeman.
At the reception party for Akeremale, the Chairman of the occasion, Mr. Adetuyi, who is also a lawyer and a retired Commissioner of Police, said Akeremale's achievement in his police career called for celebration.
The reception held at the playing field of Methodist High School, Okitipupa.
According to Adetuyi, it is not an easy task to serve and rise to the peak before retiring from the
Nigeria Police Force that is grossly misunderstood by Nigerians. He described Akeremale as an efficient, diligent and knowledgeable man.
Akeremale's classmate , Pastor Tunde Ipinmisho, described him as a friend and a brother; a man of integrity, as well as a committed and passionate policeman who loved his job.

Load more