The Nigerian Medical Association (NMA) in Abuja on Sunday announced the suspension its plan for its members to embark on an indefinite strike from Monday.
The President of NMA, Dr Osahon Enabulele, said in a statement that the strike was suspended to allow for full implementation of all elements of the agreement between the association and the government within set time lines.
"Some of the welcome developments in the implementation of the MoU reached between the NMA and the Federal Government of Nigeria include the decision by the Federal Government to redress the gross injustice done to doctors.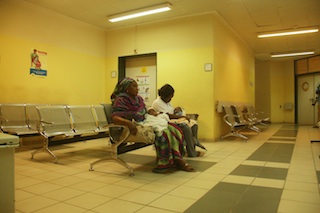 Others are the "establishment of a Hospital Development and Intervention Fund for health infrastructure upgrade, appointment of a Surgeon-General of the Federation and expansion of Universal Health Coverage,'' Enabulele said.
The association had embarked on a five-day warning strike from 18 December to 22 December last year , over the demands. And when the union called off the strike, it warned of an indefinite strike starting 6 January if its demands were not met.
The association had demanded proper funding of health care in Nigeria, provision of a regulatory environment for practice in the health sector and the expansion of universal health facilities to cover all Nigerians.
Others demands are the upgrade of health infrastructure, elimination of fundamental injustices done to doctors in terms of workplace conditions/conditions of service as well as other health sector challenges.
"The NMA convened an emergency National Executive Council meeting in Abuja on Saturday, Jan. 4 to reappraise the efforts made so far to meet its demands.
"The resolve to suspend the strike is as a result of the possible impact of the withdrawal of services by medical and dental practitioners in Nigeria on ordinary Nigerians,'' he said.
Enabulele also acknowledged "several honest appeals made by well-meaning people of Nigeria and our friends in the fourth estate of the realm for more time to be given by NMA for dialogue with government.''
He applauded the ongoing efforts and commitment of President Jonathan to address some of the association's demands.

Load more