The season of letter writing may not be over in Nigeria yet as elder statesman and former Minister of Information, Chief Edwin Clark joined the fray to excoriate former President Olusegun Obasanjo over his 18-page letter to President Goodluck Jonathan.
In his 10-page delayed response to Obasanjo, titled: 'Let The Truth Be Told Before It Is Too Late,' and made available to P.M.NEWS this morning, Chief Clark described Obasanjo as "a mischief maker" and "an ego maniac who always want to play to the gallery."
Obasanjo wrote his letter to Jonathan on 2 December last year, titled 'Before It Is too Late', triggering a political tremor that is yet to quieten down.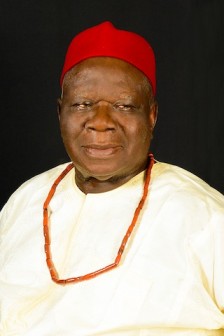 The Ijaw pre-eminent chief and political godfather of President Jonathan, condemned Obasanjo for writing what he called a treasonable letter to the president, adding that Nigeria does not belong to Obasanjo as pointed out by Iyabo Obasanjo in her open letter to her father.
"Ordinarily, I never intended to join in the affray of accusations and counter accusations between a former president and a sitting president and a daughter in between. But, Chief Olusegun Obasanjo, in your usual characteristic hatred and use of sarcastic remarks about Ijaw, you have again berated and insulted us the Ijaws in your letter to Mr. President. Dr. Goodluck Jonathan has never for once acted nor behaved as an Ijaw man since he took office as President, and we hold no grudge against him for that.
"In addition, I want to butress the assertion that all Nigerians are equal no matter where they come from, that is no one is a second class citizen of this nation. You have no right to plunge Nigeria into crisis as your past actions and recent open letter to the president connotes. The generality of Nigerians think your letter is treasonable," Chief Clark stated.
The former minister goes further to describe Obasanjo as an unrepentant trouble maker, adding that he had in the past embarrassed former Heads of State through his devilish open letters.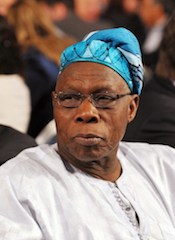 "My dear Chief Olusegun Obasanjo, you have become an unrepentant trouble maker, as Nigeria gave you more than you truly deserve. Hence you see yourself as lord of the manor. You have without recourse in the past embarrassed all past Heads of State and Presidents in Nigeria through open letters and unsavory comments. In such letters, you have always alleged maladministration, corruption and incompetence against them," Clark wrote.
While admitting that Obasanjo contributed to Jonathan's emergence as president, the former minister criticised Obasanjo for trying to dictate to Jonathan and when the latter refused to toe his footsteps, started attacking him.
"Nigerians are aware that you set the stage for the emergence of Goodluck Jonathan as President of the Federal Republic. But the saying goes that if you present a gift of goat to a friend you must let go of the tether. You are probably different. Right from the inception of the Jonathan presidency, your body language indicated you want to play the role of the piper, that is, dictate how Jonathan runs the government, a phenomenon you did not tolerate from those who put you in office in 1999.
"An incident that played itself out then will suffice. You masterminded the removal of Chief Tony Anenih, then PDP Chairman, Board of Trustees, and appointed yourself thinking the position will give you powers to control and manipulate the President. The futility of your actions dawned on you when you realised Jonathan is his own man. And in frustration you resigned as PDP Board of Trustee Chairman. You had thought the president will kneel before you begging that you stay on, but he never did. Every Nigerian therefore, knows that you connived, with PDP renegades and opposition parties to ridicule and undo President Jonathan and the government because he refused to be your puppet," he stated.
Citing other instances of Obasanjo's hypocrisy and corruption, Clark reminded him: "My dear OBJ, I was your colleague in the General Yakubu Gowon government in 1975. You were then the Minister of Works. The Head of State directed you to develop the Tincan Island Port. It was widely rumoured then that you carved out a portion of land from the area earmarked for the project for yourself, the area now known as Beachland Estate in Apapa, Lagos. Your clandestine usurpation of the piece of land led to series of litigations with your front man, in which I believe you are still probably embroiled.
"Mr. former President, I will also like to use the language of your daughter, Iyabo to describe you to Nigerians. You are "a liar, manipulator, two face hypocrite" and that "you have egoistic craving for power and live a life only men of low self esteem and intellect thrive."
Load more