Simon Ateba/Aviation correspondent
Nigeria's National Drug Law Enforcement Agency, NDLEA, has seized 9.2 kilogrammes of methamphetamine hidden inside palm oil. The drug was being exported to South Africa.
The discovery was made during screening of cargoes on a South African Airlines flight at the Murtala Muhammed International Airport in Lagos, western Nigeria.
"A taxi driver who brought the consignment has been apprehended by anti-narcotic officials," NDLEA said in a statement.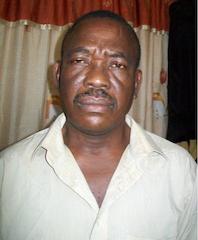 NDLEA commander at the Lagos Airport, Hamza Umar was quoted as saying that the suspect, Okwuokei Peter, packed the drug in 41 parcels and hid inside a gallon containing palm oil.
The suspect was also quoted as saying in his statement said that he was sending the drug to his regular passenger.
"One of my regular passengers asked me to send the gallon of oil to him. I thought I was doing him a favour but little did I know that it will land me in a big trouble," the suspect was quoted as saying.
"The suspect who hails from Delta State lives in Lagos with his wife and four children," said Mitchell Ofoyeju, the NDLEA spokesperson.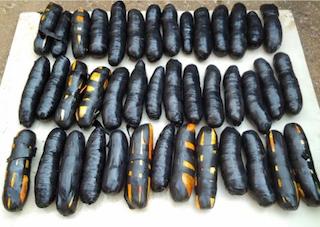 Chairman of the NDLEA, Ahmadu Giade was quoted as urging members of the public not to get involved in drug trafficking.
"Members of the public are advised in their interest to shun drug trafficking. Ignorance is not an excuse under the Act. If you are not sure that consignment is drug-free, then do not take it for export otherwise you are liable. People must be cautious," Giade said.
Section 11, sub section b of the NDLEA Act states that anybody who without lawful authority export, transports or otherwise traffics in the drugs popularly known as cocaine, LSD heroine or any other similar drugs shall be guilty of an offence and liable on conviction to be sentenced to imprisonment for life.