Stephen Oni/Ilorin
The dust generated by the defection of members of the new Peoples Democratic Party, PDP, in Kwara State, led by Senator Bukola Saraki, into the All Progressives Congress, APC, has refused to settle. In particular, the old APC members are kicking against the purported handing over of the APC structure to Saraki by their national leaders.
Jointly addressing select journalists in Ilorin on Thursday 9 January on behalf of APC chieftains in the state, Alhaji Aremu Yahaya, former Minister of State for Aviation, and Bashir Bolarinwa, former member of the House of Representatives, said the circumstances leading to the entry of Saraki and his people,though acceptable to the national leadership, violate all forms of decency and morality
'It is not acceptable to our members in Kwara State" because the leadership of the original members of the party in the state was not consulted," they said in a joint statement.
To them, it was nauseating that since Saraki and his people announced their arrival into the APC, "they never thought it morally right that they should allow themselves to be formally integrated into the party through timely interaction with original members of the party based on their wrong impression that they were brought into the party to take over what they consider an empty political platform."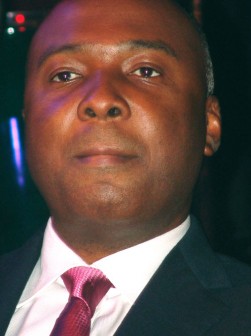 Warning that it is not too late for the leadership of the APC to re-examine their proposal to hand over the party structure to Saraki, they unequivocally rejected "any rule that arrogates the leadership of the party structure to Senator Saraki and any arbitrary sharing of party offices between us and and the Saraki group," among others.
While not averse to the admission of Saraki and his people into the party, they called on the state Harmonising Committee not to skew the election of state officials in favour of the Saraki group and the election must be free, fai and transparent.
"Our fight is a civilisation fight as Saraki in PDP respected no laws and procedures, putting both the party and government in his hand. Everybody cringed and bowed before him; this cannot be allowed in our party," they warned.