The Nigeria National Petroleum Corporation, NNPC on Friday said it is regrettable that despite the clarifications it made earlier and submissions by the Coordinating Minister of the Economy and Minister of Finance, Dr Ngozi Okonjo-Iweala, the Minister of Petroleum Resources, Mrs. Diezani Alison-Madueke and Governor of the Central Bank of Nigeria, Mallam Sanusi Lamido Sanusi, a section of the media and some commentators have continued to distort issues on the subject of unremitted funds by the Corporation.
At the press conference, addressed by Mr. Ben Otti, member board of directors and group executive director, finance and accounts directorate, NNPC, the Corporation said contrary to what is being speculated, the $10.8 billion which is currently the subject of ongoing inter-agency reconciliation exercise is not missing.
According to Otti, the sum in question has been spent as expenditures incurred as part of statutory responsibilities which the NNPC as the National Oil Company executes on behalf of the Federal Government and by extension, the entire people of Nigeria.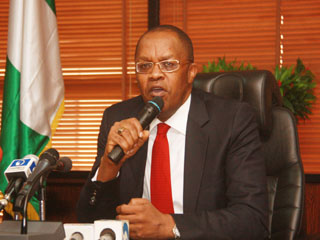 Oti said a significant portion of the yet to be reconciled $10.8 billion constitute the subsidy which the Corporation had incurred in the course of importation of petroleum products to Nigeria in the last three years.
"For the purpose of strategic reserve, at the rate of 40 million litres of PMS national consumption per day, NNPC maintains about 32 days' sufficiency of petrol. The cost incurred in this mandate is contained within the N10.8 billion yet to be reconciled figure," said Otti.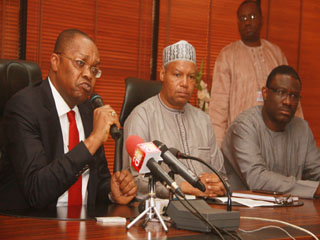 The Corporation also listed the cost incurred in repair of vandalized products pipelines, loss of products thorough theft as some of the areas the yet to be reconciled sum of money was spent on.  On the legality of spending such funds unilaterally, the NNPC further said its action was backed up by Section 7, Sub section A and B of the NNPC Act.
—Femi Ipaye/Abuja