The Rivers State Chapter of Nigeria's All Progressives Congress (APC) has reported the shooting this morning by the police of Senator Magnus Abe, the Senator representing Rivers South East zone and Chairman of the Senate Committee on Petroleum (Downstream), and Chief Tony Okocha, the Chief of Staff to Governor Chibuike Rotimi Amaechi.
The party also reported the killing of five youngsters by the police at the rally of the party at the College of Arts and Science in Port Harcourt, along with the arrest of Ike Chinwo, a member of the Federal House of Representatives representing Obio-Akpor Federal Constituency.
According to the spokesman of the party, Chief Eze Chukwuemeka Eze, the rally was already in progress when policemen from MOPOL 19 stormed the venue and started shooting rubber bullets and teargas to disperse the crowd.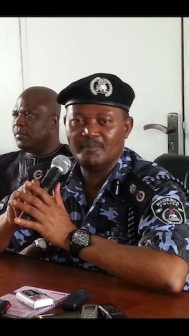 " One of the rubber bullets hit Senator Abe, who fell to the ground and would have died instantly if his aides had not quickly grabbed him and rushed him to a hospital in D/Line in Port Harcourt," said Eze.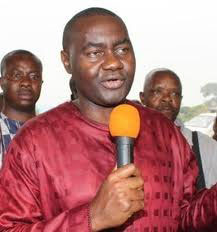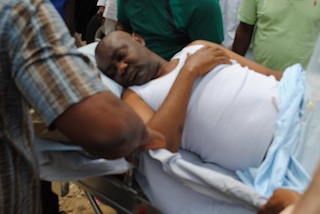 Similarly, Okocha was hit on the leg with a bullet.
"The police ordered everybody to vacate the venue. Several persons were injured as they scampered for safety. The police insisted that the rally must not hold, claiming that it would constitute a breach of the peace – a very spurious claim. And we are talking of a rally aimed at mobilising the public on the agenda of a political Movement, of which the police was duly informed", said Eze.
"We wish to unequivocally condemn this premeditated murder of our five children and attempted murder of two prominent and innocent Rivers citizens by the State Police Command, which seems happy to transform into an army of occupation instead of discharging its constitutional role of safeguarding lives and property. This is a declaration of war on Rivers State and its people, " said Eze in a statement issued today.
"We have shouted ourselves hoarse that CP Mbu is on a mission to cause mayhem and insecurity in Rivers State but, sadly, the powers that brought him to Rivers State for this mission not only continued to sustain him but also continued to empower him in his acts of impunity in Rivers State. This single man has on various occasions abused, insulted and vilified our elected State Governor in the person of Gov. Chibuike Rotimi Amaechi, claiming that he (Mbu) is the Chief Security Officer of Rivers State and not the Governor as stipulated by the Constitution of the Federal Republic!"
"This single man has on various occasions given police cover to GDI, the political pressure group of President Goodluck Jonathan and Supervising Minister for Education, Chief Nyesom Wike, while denying the same services to other political groups in Rivers State, including Save Rivers State Movement while we sustain the Police with Rivers State fund. This single man since he came to Rivers State has promoted criminality in various ways and has even made himself a member of PDP, attending their meetings! "