Nnamdi Felix / Abuja
Moves by Judiciary Staff Union of Nigeria, JUSUN, to enforce the financial autonomy of the nation's judiciary received a boost Monday as a Federal High Court sitting in Abuja restrained the Federal Government and the 36 states from meddling with or holding onto funds budgeted for the judiciary.
Justice Adeniyi Ademola, while delivering judgment in a suit filed by JUSUN, held that the workers have the standing to ask both the Federal Government and the states to comply with the provisions of the constitution as they affected the funding of the judiciary and ordered that funds meant for the judiciary should be released directly to the heads of court and not to the executive arm of government.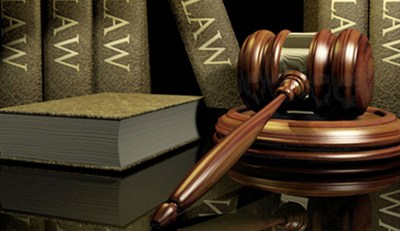 The court observed that the practice of the executive disbursing funds to the judiciary was unconstitutional as the practice threatens the independence and self regulatory mechanism of the judiciary.
Relying on the provisions of sections 83(1), 212(3) and 162(9) of the Nigerian constitution, Justice Ademola maintained that the provisions were clear and straightforward and should therefore be complied with.
"The Attorney General of the Federation and the states should act responsibly and promptly to avoid constitutional crisis in this country, by ensuring financial autonomy for the judiciary." The court directed.
The judge frowned at the practice where the judiciary often go cap in hand to beg the executive for funds for its operations noting that the practice can no longer be condoned. He further held that piecemeal allocation of funds through the states' ministry of finance to the states' judiciary at the Federal Government and states' pleasure, was unconstitutional, un-procedural, cumbersome, null, void, and and should be abated forthwith.
JUSUN had listed the National Judicial Council, the Federal Government and the 36 state as defendants.
The workers said that they were dissatisfied with the way and manner the federation account/consolidated revenue fund of the federal and states were being handled and said that their members' welfare had suffered as a result of the present practice.
The judge agreed with them and declared that the defendants' failure to pay the funds/amount standing to the credit of the states' judiciary in the federation/consolidated revenue funds directly to the heads of courts in the various states' judiciary was a constitutional breach and must stop.
The court issued an order compelling the defendants to comply with the provisions of sections 81(3), 212(3) and 162(9) of the nation's constitution in the disbursement of funds to the heads of courts forthwith having observed that both the National Assembly and the Independent National Electoral Commission, INEC, enjoyed independent of funding and that the same should apply to the judiciary in accordance with the constitution.