Nigeria on Monday provoked international outrage after President Goodluck Jonathan ratified a controversial bill outlawing gay marriage and same-sex unions under threat of imprisonment.
Secretary of State John Kerry said the United States was "deeply concerned" after Jonathan signed the Same Sex Marriage (Prohibition) Bill 2013, which proposes up to 14 years in jail for law-breakers.
The veteran gay rights campaigner Peter Tatchell described it as "one of the world's most homophobic laws" while advocacy groups called it "tragic" and a backward step in the fight for equality.
Jonathan's spokesman Reuben Abati earlier confirmed to AFP that the head of state had signed the bill earlier this month after it was approved by parliament last year.
But he dismissed global concerns, saying the law was consistent with the attitudes of most people towards homosexuality in the highly religious west African nation.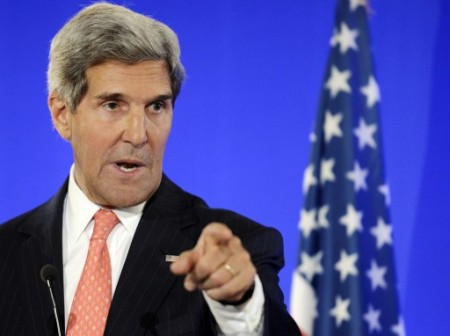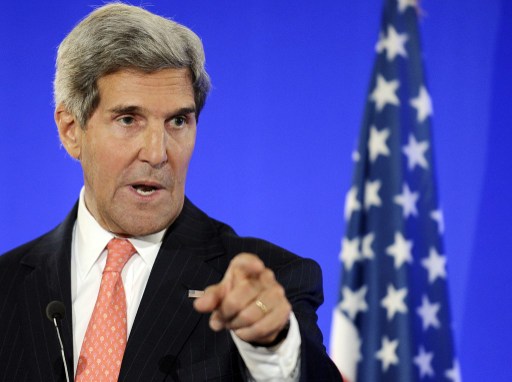 "More than 90 percent of Nigerians are opposed to same sex marriage. So, the law is in line with our cultural and religious beliefs as a people," he added.
The anti-gay marriage law follows similar legislation in Uganda that was condemned by US President Barack Obama as "odious" and compared to apartheid by South African peace icon Archbishop Desmond Tutu.
The bill, passed by Uganda's parliament but yet to be ratified by President Yoweri Museveni, had previously contained a clause advocating the death penalty.
Homosexuality is also illegal in Nigeria's eastern neighbour, Cameroon, and punishable by up to five years in prison.
The influence of evangelical Christianity is strong in all three countries while Nigeria is almost evenly split between a largely Christian south and majority Muslim north.

International concern
Under the Nigerian law, anyone who enters into a same-sex marriage or civil union can be sentenced to 14 years in prison while any such partnerships entered into abroad are deemed "void".
It also warns that anyone who registers, operates or participates in gay clubs, societies and organisations or who directly or indirectly makes a public show of a same-sex relationship will break the law.
Punishment is up to 10 years in prison, it adds.
"Only a marriage contract between a man and a woman shall be recognised as valid in Nigeria," the law states.
Secretary Kerry said Kerry said the United States was "deeply concerned" by Nigeria's new law which "dangerously restricts freedom of assembly, association and expression for all Nigerians".
The act was "inconsistent with Nigeria's international legal obligations and undermines the democratic reforms and human rights protections enshrined in its 1999 constitution".
"People everywhere deserve to live in freedom and equality. No one should face violence or discrimination for who they are or who they love," he added.
Amnesty International had urged Jonathan to reject the bill, calling it "discriminatory" and warning of "catastrophic" consequences for Nigeria's lesbian, gay, bisexual and transgender community.
Tatchell described the development as "a tragic day for human rights in Nigeria" and a "backward step that gravely intensifies the already existing harsh anti-gay laws" in the country.
"These laws were originally imposed by the British during the period of colonial rule," he said in emailed coments.
Nigeria was breaking not just its own constitution but a raft of international agreements, he added.
Jasmine O'Connor, from London-based gay advocacy group Stonewall, said the law was a "real blow" to lesbian, gay and bisexual people in Nigeria and pledged its continued support.
But Senator Domingo Obende of southern Edo state, who sponsored the bill, said he was pleased the law was now on the statute books and Jonathan's sanction was expected.
"We knew that the president of Nigeria is a traditional human being, he's a very moral person and a Christian, so we knew he would sign,"he added.
He also warned the international community not to interfere in Nigeria's affairs.
"It's not a law to kill anybody. It's a corrective measure. Traditionally, culturally, morally, Nigeria does not want this," he added.The United States on Monday criticized Nigeria for approving a law that punishes same-sex marriage with prison, saying the move would curtail basic human rights.