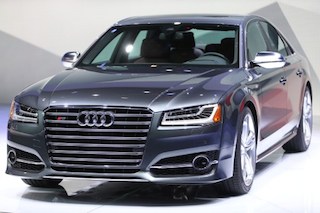 Automakers paraded their newest models at the Detroit Auto Show, many with more horsepower, more aggressive profiles and ever-swankier cockpits, almost in celebration of the US market, now close to its pre-crash highs and girding for more solid growth this year.
With some four dozen new models on offer, consumers were spoiled for choice — if not overwhelmed.
Already last year the industry offered some 340 models, a sharp increase since the early 2000s, according to Jessica Caldwell of industry analysts Edmunds.com.
But as cars from Mercedes Benz's new C-Class and Honda's little third-generation Fit showed, consumers are getting more amenities, from connectivity to power to comfort, in the lower ranges of the automakers' fleets.
"There's a tremendous amount of innovation taking place in the industry right now," said Robert Carter, senior vice president for automotive operations at Toyota.
Automakers, after a hugely successful 2013, forecast more growth and unveiled powerful new trucks, sexy sports cars and luxury models.
General Motors logged an early win after its Chevrolet brand swept the car and truck of the year awards with the Corvette Stingray sports car and the Chevy Silverado pickup truck.
"Chevrolet is in the midst of the most aggressive product transformation in the brand's more than 100-year history," Chevy chief Alan Batey said, hailing its wins.
Eyes were on Ford, however, as it gambled with a major change for the best-selling F150 pickup, replacing steel body panels with aluminum to drastically lower body weight and boost fuel economy.
The move, which helped Ford slash the truck's weight by up to 700 pounds (317 kilos) is seen as a big risk, because truck buyers tend to focus on sturdiness and power.
Toyota, meanwhile, revved up its design credentials with a provocative new concept for a sports car, with a race car pit crew opening a shiny red box to reveal the FT-1 sports concept — Future Toyota 1.
Chrysler unveiled its hotly anticipated revamp of the 200 sedan, which aims to bring a new level of luxury and styling to its midsized offering with a low entry price of $21,700.
Here are some of the models on display: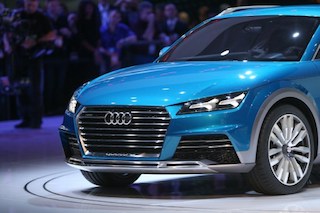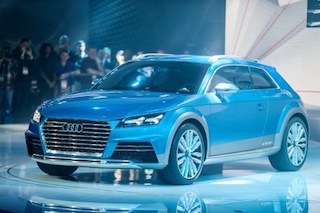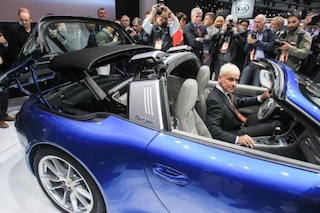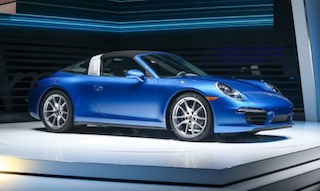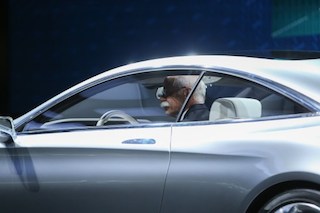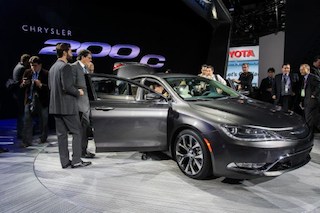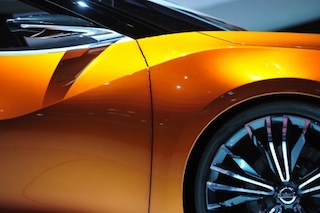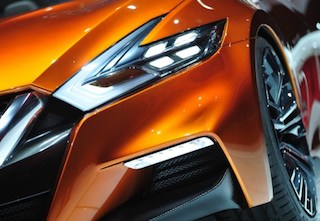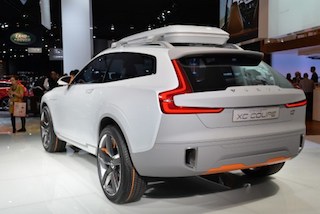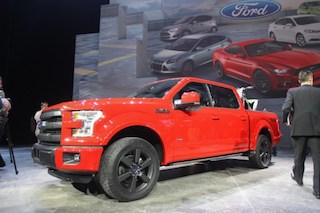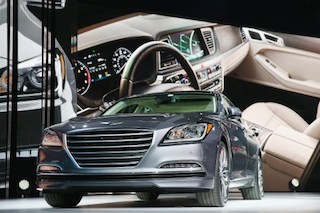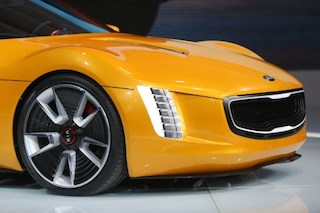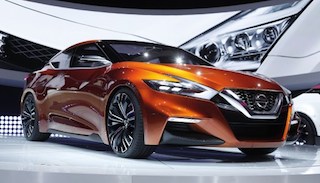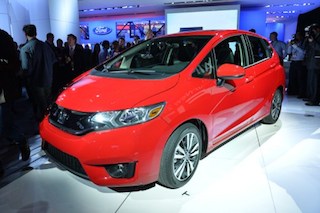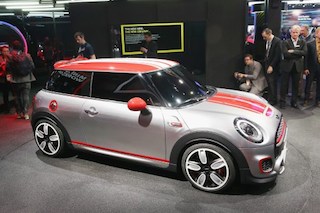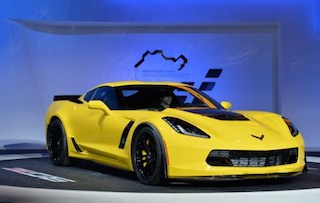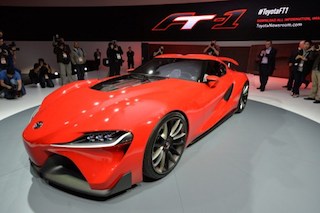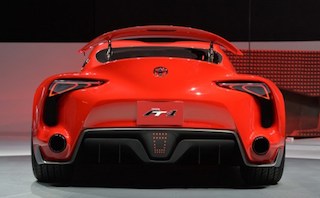 All Photo by AFP.