Google Inc took its biggest step to go deeper into consumers' homes, announcing a $3.2 billion deal to buy smart thermostat and smoke alarm-maker Nest Labs Inc, scooping up a promising line of products and a prized design team led by the "godfather" of the iPod.
Nest will continue to operate as its own distinct brand after the all-cash deal closes, Google said on Monday.
The deal is the second largest in Google's history after the $12.5 billion acquisition of mobile phone maker Motorola in 2012.
Like the Motorola deal, which marked Google's first major foray into hardware, the Nest acquisition gives Google a stepping stone into an important new market at a time when consumer appliances and Internet services are increasingly merging.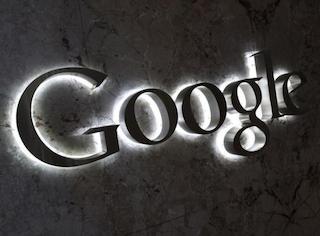 "Nest Labs appears to be focused on thermostats and smoke alarms, but it's not far-fetched to see Google expanding this technology into other devices over time," said Shyam Patil, an analyst at Wedbush.
"Home automation is one of the bigger opportunities when you talk about the Internet of everything and connecting everything. This acquisition furthers their strategy around that," he said.
Shares of Google were up 0.5 percent at $1,128.49 in extended trading on Monday.
Nest gained a large following with its first thermostat – a round, brushed-metal device with a convex glass screen that displays temperature and changes hue to match the color of the wall it attaches to. It also tracks usage and employs that data to automatically set heating and cooling temperatures.
With the acquisition, Google gets Tony Fadell, a well-connected and well-respected Silicon Valley entrepreneur credited with creating Apple Inc's iconic iPod music player, along with co-founder Matt Rogers and a host of talented engineers and designers.
According to a search on professional network LinkedIn, roughly 100 of Nest's 300 employees have worked at Apple in the past.
Google, the world's largest online search engine, is increasingly expanding into new markets, with efforts ranging from a high-speed Internet access business to advanced research on self-driving cars and robotics.
But while Google's engineering expertise has generated major advances in technology, the company has at times struggled to create hardware products that resonate with consumers as much as Apple's products do.
The consumer experience of Nest's products "is Apple-like and it gives Google that," said Pat Moorhead, an analyst at Moor Insights and Strategy.