Nigeria's All Progressives Congress (APC) has described as an act of desperation and an abuse of court process the plan by the PDP to use the judiciary to stop the impending leadership change in the National Assembly, following the defection of 37 members of the ruling party in the House of Representatives to the APC.
"Apart from the fact that the sole plaintiff in the case, the PDP, is incompetent and an interloper, the action itself is an abuse of court process, since there is a pending and subsisting order of the same Federal High Court in Abuja between the two parties," the party said in a statement issued in Lagos on Wednesday by its Interim National Publicity Secretary, Alhaji Lai Mohammed.
"This attempt to use the judiciary, which is one arm of government, to stop another arm of government from performing its constitutional duty, is patently illegal as it is a known fact that the principle of separation of powers as upheld by the Supreme Court forbids an arm of government from stopping, suspending or otherwise interfering with the functions of another arm," it added.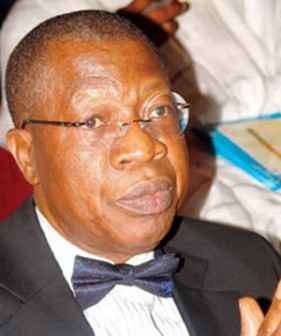 The party said what the PDP is attempting to do with its misguided case is akin to the APC seeking to use the judiciary to stop President Goodluck Jonathan from reshuffling his cabinet or firing a cabinet minister.
APC said PDP should have waited until an action has been taken and then go to court to nullify it rather than stopping such action from taking place, adding: "Any order of a lower court purporting to stop members of the National Assembly from attending the House or conducting any proceedings or voting is incompetent, illegal and contrary to the well-established jurisprudence enunciated by the Supreme Court."
The party recalled that it has, in an earlier statement, alerted the nation to the plan by the PDP and the presidency to use pliant judges to obtain illegal court orders to achieve their diabolical aims, and warned politicians not to drag the judiciary into the murky waters of politics, saying such action will be a throwback to the better-forgotten days of Abacha.
"As for the judiciary, we are confident that our judicial officers will not allow themselves to be used for selfish, political end as they have judicial aspirations to pursue and their good names to protect," APC said.